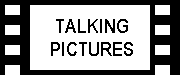 Most of us are aware of silent movie stars like Chaplin, Keaton and Harold Lloyd because of their distinctive 'trademark' screen image and/or film sequences. Few of us get the chance to see them on the big screen, and TV showings beyond clips or compilations are nearly as rare.
At best we remember Harold Lloyd for his horn rim glasses, straw boater hat and for the scene where he hangs from the hands of a clock on the side of a tall building (in Safety Last!, 1923). So the mission of this book, combined with the launch of his works on video and DVD, is to show the full extent of his contribution to silent film comedy.
Like many of his screen characters, Lloyd himself was full of energy, optimism and determination to succeed. Like most children he play-acted but this progressed to giving performances on front lawns and in barns. By the age of 13 he came under the tutelage of an actor, John Lane Conner, who instilled in him the need for perfection.
He intended to be a dramatic actor and worked in a variety of San Diego stock companies. When he needed a job it was natural for him to seek work in the film industry. At the Universal Film Manufacturing Company he noticed that the security guard let the regular extras through the gate because they had make-up on in preparation to work. So Lloyd made himself up and was able to get on the studio lot with no difficulty afterwards.
At Universal he got regular work as an extra and befriended another extra, Hal Roach. When they left Universal, due to a strike, Roach set up his own production company and made Lloyd their comedy star. Using ideas 'borrowed' from Chaplin's tramp character he created Willie Work. These films were not successful, or funny and Lloyd did a stint at the Keystone Film Company. In 1915 Pathe got Roach to put Lloyd under contract for 50 dollars a week. He created another character, which was a variation again on Chaplin's tramp, called Lonesome Luke. These knockabout comedies made money but Lloyd realised that he had to get out of the shadow of Chaplin to make any significant progress in movies.
In 1917 he created the Glass Character who wore tortoiseshell horn-rimmed glasses, and this became his most famous identity. The authors note:
Lloyd was Everyman, the earnest, young, go-getter from humble Nebraska roots whose sole mission was "to make good". In short, Harold found success by playing himself...
Lloyd felt that his real film career began with a baseball comedy called Over the Fence (1917) that featured his new Glass Character. By 1919 he had made 80 one-reel comedies and was starting to produce two-reelers. It was also in this year on 24 August, that a 'prop' bomb exploded in his hand whilst he was posing for publicity pictures. He suffered burns and lost the thumb and forefinger from his right hand, when he returned to films he wore a special glove to hide this disfigurement. In 1921, with A Sailor-Made Man, Lloyd started making feature-length films that achieved box-office and critical acclaim, and showed his true talent as a filmmaker. This book reviews each of his features, which reveal the work and perfection he put into each enterprise. A transcript of an interview with him at an American Film Institute seminar held in 1969, also reveals many insights into his work practices. Certainly it is intriguing to learn that he always showed his films to preview audiences and re-cut or even re-shot his movies in the light of such screenings to maximise their comic impact and to cut-out scenes that didn't work.
Besides restoring Lloyd's reputation as a filmmaker, the book tells us what Lloyd was like as a person. The introductory chapters by Jack Lemmon and Kevin Brownlow reveal Lloyd to be a caring man who was willing to help others and to give them useful advice. His granddaughter, Suzanne Lloyd, tells what it was like growing up on his massive estate at Greenacres, and how his dream of turning it into a museum dissolved. When his films went out of favour in the 1930s he put equally energy into his hobbies, for example he was a keen photographer and using a stereo camera he took 200,000 photographs over a 20-year-period. He also joined the Shriners, a Masonic society, and in this capacity did a lot of charity work.
With this book, the release of his movies, and the possibility that Greenacres will be restored to its former glory, it looks like Harold Lloyd will finally gain his full recognition as a filmmaker of true genius.