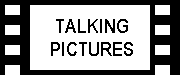 Until this book was published here had been very little perceptive biographical writing about Woody Allen. Gerald McKnight's Woody Allen Joking Aside (London, W.H. Allen, 1982) was a brave stab, somewhat scuttled by the fact that the filmmaker and those closest to him would not cooperate. Eric Lax, on the other hand, has been allowed to interview Allen and watch him at work over a four year period.
This book gives us a perceptive, more or less chronological account of Allan Konigsberg's childhood, TV and stand-up career and breakthrough into films; then a thematic run-through of his films; and finally a revealing account of how Allen writes, shoots, cuts and re-shoots his movies. (September was completely re-filmed after Allen decided the script needed some fundamental changes.)
In this book, as elsewhere, Allen comes out with attitudes I which would seem horrendously elitist from anyone less likeable: e.g. 'serious' films are more worthwhile than comedy; thriller directors including Hitchcock worked in a third-rate genre; popular success can denote a poor film; there's been little music worth listening too since the 1950s. Perhaps because of his productive closeness to Allen (or because he agrees with him), Lax seems reluctant to be critical. McKnight's book, for example, interestingly quoted Jews who found Allen's material anti-Semitic (Lax dismissed Allen's Jewishness as immaterial). It also noted how Woody's stand-up routines could be quite personally cruel at the expense of his first wife. In fact, the cruel streak in Allen's films would make an interesting study in itself: they're often harsh on women who aren't smart or kooky like Diane Keaton or Mia Farrow; many contain unpleasant homophobic sideswipes; and they're not kind to lobsters.
Perhaps the best insights in this laudable book are into comedy writing. Danny Simon taught Allen how a really good joke depends on the right straight line as much as a funny quip. And co-writer Marshall Brickman (Sleeper, Annie Hall, Manhattan) identifies what makes Allen's comedy so funny:
"A joke is something that has an element of surprise to it and some kind of truth and an as yet unforeseen connection between two things ...We were walking down the street and we saw somebody. And I said 'Isn't that Jack so-and-so?' And he said, 'Yeah. He got divorced.' and I said, 'Didn't he use to have a moustache?' And Woody said, 'Yeah, his wife sued for the whole face and settled for the moustache.'" (p. 252)
Allen himself seems to believe some subjects are so important they can only be properly dealt with by 'serious' pictures - which is odd, because the films from his funny period prove the opposite.