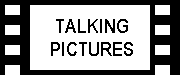 Last night (02 March 2010) saw the World Royal Premiere of Tim Burton's ''Alice in Wonderland'' at The Odeon Cinema, in London's Leicester Square.

Crowds gathered in from days after flying in from all parts of the world, to catch a glimpse of Hearth Throb Johnny Depp, who plays the Mad Hatter, alongside the full Cast, including co-stars Helena Bonham Carter, Mia Wasikowska & Anne Hathaway.

Despite the pouring rain and icy temperatures, the cast, including visionary director Tim Burton braved the cold for the thousands of fans that had been waiting for days to see them, singing autographs and having their photos taken. Amongst the glorious cast list saw the Royal arrival of the Prince of Wales and the Duchess of Cornwall.

Taken from Lewis Carroll's classic children's tale novel, the sequel film this time round has a slight twist, where we see Alice (played by Mia Wasikowska), now 19 years old surprisingly and strangely spotting a white rabbit wearing a clock, finds herself returning down the hole, once again to the mysterious yet magical world of Wonderland, from where it all started ten years ago back in her childhood days...

In the enchanting yet creepy world of Wonderland, Alice comes across many of her old friends and learns her true meaning of destiny of being there is to put an end to the Red Queen's reign of terror (played by Helena Bonham Carter).

Distributed by Walt Disney and cleverly directed By Tim Burton, who has directed many hit films including BeetleJuice, Batman, Pee-Wee's Big Adventure, and Charlie and the Chocolate Factory, we see Depp & Burton working together once again to create such a magnificent and intriguing magical film.

Burton has definitely created another smash hit which is also available in 3-D and was released in cinemas across the UK from 5 March 2010.

Sunny Nersian