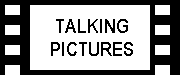 The Black Soul Strangers are a young four piece from Ireland, who have been plying their trade for several years and after doing the circuit in Ireland and their native Dublin, they have attempted to break it in England. This has lead to numerous praise and accolades being bestowed upon them by various music magazines from NME to Q and even having a Radio 2 'Single of the week' with their melodic track 'The Haunting'

The album 'Animate' was recorded in Van Morrison's Windmill Lane Studios in Dublin and produced by Tom McFall who has worked with the likes of Snow Patrol, Bloc Party, Editors and Weezer and mastered by John Davis who has worked with Led Zeppelin and REM.

From that list you can see the influences on the band, indie rock and a mixture of originality and mainstream appeal is what they are aiming for. You can imagine them rolling their sleeves up in the studio and this strong work ethic comes across the record. Something that is most apparent is that unlike a lot of bands they get the importance of harmonies and melody in their songwriting, this is most apparant on 'The Haunting'; you listen to early Beatles and Stones upto the canon of the Beach Boys - the necessity of harmony coupled with a strong hook can grab an audiences attention and keep the appeal.

My worry for them would be that if they keep going the way and A&R only hear the appeal in singles, they may unfortunately become pigeon holed much like Snow Patrol have become, do they seek mainstream appeal whilst forsaking the independent roots that is so instilled in them; or do they follow a route much like The Young Knives who following a successful debut album and Mercury nomination, worked on a sophmore effort which led to a credible album that sounded a lot like them and not devoid of their imprint.

I then went to see Black Soul Strangers on Wednesday 27th July at 'Death Disco' at Notting Hill Arts Club; with a wiff of mint and Turkish beer swirling around the cramped, underground venue. The stage is set for a young Irish band to stake a claim to a crowd of about 50 people, can they deliver?

After some annoying sound difficulties, the band do not seemed flustered and they crash into the beginning. They are all drive and solid sounding; watch becomes apparent is that all four are good musicians in their own right and can stand toe to toe. What also helps is that frontman Barry Gorey also plays guitar, unlike contemporaries say Ricky Wilson of Kaiser Chiefs, this gives a unity to the band that they live and die by their conviction as a group of musicians. Drummer Brendan O'Mahony drives the band in unison with bass of James O'Brien who adds vocals to the overall harmony, and the hooks are supplied by Philip Wyer on lead guitar. And then it dawned on me, I was watching a band that reminded me of Franz Ferdinand live - the boom or bust of their music with driving basslines, powerful drums and thrusting hooks.

They have the ability to have a slow sound that builds into a crescendo of machismo that washes over the audience, 'Lies' has this real intensity about it, and then the immediate burst into 'Your Hero' has that mainstream appeal and energy it can share with 'The Haunting'. There most familiar song weaves into album opener and set closer, 'Panic Sets Direction' this medley of two hits together allows the band to express their raw energy and vitality over an audience that slowly grows from 50 to fill out the small space.

Many people arrive not knowing who Black Soul Strangers, but I'm sure most in attendance will tell their friends about this band who should remain strangers no more.
Jamie Garwood