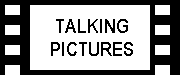 Kim Ki-duk returns with his award winning film Arirang, the first film he has made in three years. Kim was quite a prolific filmmaker from South Korea until a tragic event occured on the set of his 2008 film Dream, in which an actor nearly died whilst filming an attempted suicide. The near death experience of that actor, coupled with the responsibility Kim felt towards the actor, led to a creative breakdown of the director married with a crippling writer's block.

Kim attempts to use the power of film to harness his creative juices again, by looking back upon his career whilst in his self-imposed exile and solitude.

Kim was born in 1960 and studied art in Paris before returning to Korea to begin his career as a screenwriter, he made his directorial debut with Crocodile in 1996. Since then he has been lauded by critics and developed a following on the art house circuit thanks to films such as Spring, Summer, Fall, Winter...and Spring (2003) and 3-Iron (2004).

Whilst the documentary form is manipulated into a form of confessional and Alan Bennett-esque talking head format as Kim Ki-duk talks to himself, the product nevertheless serves as a great document about the commitment and focus auteurs have; it may resemble much of a rambling man yearning for calmer days when he had more freedom and less responsibility, yet sometimes a tragedy has to befall you for you to find an answer to yourself.

The film may not be as beautiful as some of his fictional work, and this is harsh to the extreme of showing us a person who is fraught with self-doubt; yet we cannot deny the extent to which the director chooses to show us himself in this naked and honest persona as he battles his inner demons.

Critics may say that such self-indulgent filmmaking should be reserved for biographys and not grace the silver screen; yet we should be thankful that such a strong Korean cinematic voice as his - along with compartriots Park Chan-wok, Oldboy and Bong Joon-ho, The Host and Mother - that was nearly lost has at least chosen to get behind a camera (and in front of it) again, however slowly it may appear, he deserves to not be rushed.

Arirang is released on Friday 8th June by Terracota Distribution and is on limited release appearing at the ICA in London for a week run - www.ica.org.uk.

Jamie Garwood