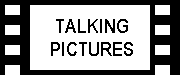 Tripping on Big B

'Pokkirri' director Puri Jagannath shot down the proposal to weild the baton for a remake of his hit film and Prabhu Deva stepped in to weild the baton for 'Wanted,' –a film that gave Salman Khan's career a big lift from the doldrums of an unflattering 'Veer.' It now transpires that there was a method to that madness. He was aiming for a coup-to get his childhood hero, the ageing superstar of Bollywood, Amitabh Bachchan to work in a celluloid tribute especially written for Him. The result 'Bbuddah Terra Baap' is a highly flattering ego-trip which also happens to be bank rolled by the Bachchans home production unit ABCorp.


The celebrated action hero, angry young man of two decades ago, Amitabh Bachchan gets to reprise some of the highpoints of his career in his role as Viju (short for Vijay-a moniker that has stayed with him film after film), the hit man who has been hired by the villain (Shahwar Ali) to conk off an ACP, Karan(Sonu Soos), who has been niggling his Boss (Prakash Raj) with his threat to finish-off their underworld gang within 2 months.. Viju is a grey scaled scoundrel, an unabashed flirt whose ex-flame Kamini(Raveena Tandon) now married, with a grown-up daughter(Charme), still happens to hold a soft corner for him while his estranged wife (Hema Malini) strives to bring up her son to be exactly the opposite of what she perceives her husband to be.


The stage is set for some typically southie, superficial, unnaturally stylised action culminating in a climax that showcases the one-man army, Viju's, ability to not only wipe-out the villain but also save his son's life in the bargain.The storyline is pretty thin and the plot is derived. It's basically age-old formula( and that includes Amitabh too) in trendy packaging. Puri Jagannath's narrative also manages to insert some tender magical 'Baghban' like moments between Big B and Hema Malini allowing for a fair bit of melodrama to add to the already over-the-top mimicking of a three decade long career that was unabashedly populist in projection, resplendently playing to the gallery at every opportunity. The tone of the film is tongue-in-cheek but the humour is not always apparent. Neither are the punch lines always strong enough to garner laughs. The film is quite amusing with Rishi Virmani and Vipul Binjola's spoofy dialogues, old school action and well orchestrated clichés that bring to mind Bachchan's hit films and their now iconic scenarios. The songs are entertaining, well-placed within the narrative but their picturisation is not always happening. The performances are also well suited to this kind of a flick. Amitabh manages to do well in a near perfect re-enactment of his glory days, Hema Malini is tender and restrained and Raveena Tandon is back to her ravishing best. Sonu Sood in Zanjeer mode, as the police officer is so Bachchan-like that you will have no difficulty picturing him as the young Bachchan of yore. His is a performance worth watching. The film though, is consciously adulterated kitsch that happens to be targeted primarily at the Bachchan fans.

Rating: * * ½