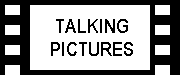 In the warm and appealing comedy, Bend it Like Beckham, traditional Sikh family values clash with the aspirations of a headstrong 18-year old girl, Jess Bhamra (Parminder K. Nagra), who wants to play professional soccer. Her hero is David Beckham, England's top professional soccer player. "Anyone can cook aloo gobi," she complains, "but who can bend a ball like Beckham?" Like Jess, director Gurinda Chadha grew up in London's Southall neighborhood in a Sikh Punjabi family, and the film's concerns about racism, gender discrimination, and cultural identity reflect her own personal experience. Bend It Like Beckham took in more than $25.7 million at box offices in the U.K., the most ever for a British-made movie and, as a result of the film's success, women all over Britain began signing up in large numbers for amateur soccer teams.

The film begins where My Big Fat Greek Wedding left off. Jess' parents want her to follow in the footsteps of her older sister Pinkie (Archie Panjabi) and marry a neighborhood Indian boy Tony (Ameet Chana). Jess, however, wants to eventually play on a professional soccer team and would rather sneak off to the park to practice with a group of neighborhood boys. When a friend Jules, played by Julia Roberts look-alike Keira Knightley, asks her to try out for an all-girl soccer team, her mother (Juliet Stevenson) strongly objects and tells Jess that it is not feminine for a girl to be playing football. Jess' father (Anupam Kher) is more sympathetic, however, but remembers the racism that stopped him from playing cricket and wants to prevent his daughter from experiencing a similar rejection. Jess and Jules become friends but their relationship is complicated when both develop a love interest in Joe, the handsome young coach (Jonathan Rhys-Meyers). Jess is aware that her talents are sufficiently strong to win a scholarship to an American college and must ultimately choose between her ambitions and honoring her parent's desires. Predictably, all the loose ends are neatly resolved.

I wanted to like this film because of its message about transcending limitations and because I love soccer. Unfortunately, we never really get a sense of the strategy, thinking, passing, and teamwork that is the heart of the game. All we see are dizzying close-ups of the girls running and scoring goal shots and the constant display of the players' legs, chests, and behinds. Apparently the director would rather pump up the energy with sexual suggestiveness, ear-splitting music, and last minute heroics than help us to truly understand the game. Nagra is outstanding as the conflicted girl and Jonathan Rhys-Myers is impressive as the coach who had his own career cut short by a knee injury, but the love interest has little depth or chemistry. Though the film "celebrates the process of cultural change", it never really grapples with the real pain of discrimination and rejection. Ultimately, while it may leave you with a warm, fuzzy feeling, Bend it Like Beckham is so formulaic that it ends up as just another slick commercial package whose final kick falls far short of the goalpost.