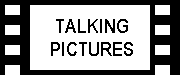 Following on from the surprise of The Wrestler where he reinvigorated the career of Mickey Rourke (and somewhat saved his own after the disappointment of The Fountain), Darren Aronofsky returns with another film that goes behind the velvet curtain and features a powerhouse leading performance. This film is led by Natalie Portman, who deservedly won the Oscar for Best Leading Actress at this year's ceremony, as Nina a perfectionist ballerina, whom is unexpectedly promoted to the position of lead dancer following the suicide attempt of the previous holder, played with evil malevolence by Winona Ryder.

Talented but worried by the onset of age as her chance may have passed, Nina is greeted by alpha male director Thomas Leroy (Vincent Cassel) as the person to play the dual role of Odette/Odile, the White Swan and the alter-ego, Black Swan in Tchaikovsky's Swan Lake. Upon granting her the role of a lifetime, Leroy is himself perplexed by Nina's apparent angel quality for the white swan, but fears she does not have the underlying sexual energy for the black swan. This is both Nina's and the film's dilemma.

The introduction of new chorus girl, Lily (Mila Kunis) who has a fluidity and sexuality all too readily available in contrast to Nina's timidity means Nina is in constant battle with Lily; initial friendship leads to intimacy leads to regrettable bitterness. Nina also has a strict parent in the form of mother Erica (Barbara Hershey) who still treats Nina as a pre-teen girl scared of her growing up and not being able to enjoy her success with her.

Aronofsky from the outset employs his hand-held camera as his eye on this world, immediately positioning itself upon Portman's shoulder as she enters a stage to dance. It is as if we are prying upon a private world. However, this has always been a m.o. of Aronofsky, showing us worlds we rarely see and perhaps reluctant to see; from the wrestlers taping up before a show and licking their wounds afterwards to the down and out routine of the junkies in Requiem for a Dream. The director chooses to be in the face of the character, using scenes we would not see normally in a ballet/dance film - did you know ballerinas get massaged just as much as wrestlers.

Black Swan combines part of thriller elements with body horror and a psychological study of a paranoid young woman experiencing hallucinations, not hiding the fact that this should be considered a 'woman's picture'. The use of doubles and mirrors are used predominantly - such as when Nina walks along a subway and her face is transposed onto the face of the oncoming person, she looks at herself and freezes. The mirror and constant looking at herself, when scratching a rash leads to many, only enhances her hallucinations. Ironically, her major act of violence is committed using a shard of glass.

Aronofsky does not pander to the audience forcing us to make quick judgments, even providing a double cross after the final act of violence allowing the end result to become more poignant. The tale of Nina's constant struggle for perfection is driven by her character alone, she has people around her who wish to push her off course, but it is her intrinsic being to be perfect that heightens these delusions and ultimately to her eventual downfall.

The end is similar to the ending of The Wrestler when Mickey Rourke dove off the top turnbuckle but we did not see the landing, on this occasion we see Nina land but the landing was just as uncomfortable.

At times a difficult watch due to the body horror coupled with genuine scares and moments of terror, the film is steadied by a stellar performance by Portman who is ably assisted by Kunis, who shows a different side to her talent playing misunderstood and sexual, instead of the girl next door she is frequently cast in. Aronofsky again shepherds his actors to career performances whilst indelibly leaving his fingerprint upon proceedings.

Jamie Garwood

See Shaun McDonald's review of Black Swan here.