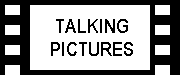 David E. Kelley is one of the most revered writers of recent American television; getting his chops in on LA Law, he then turned his distinct dramatic tone to 'Chicago Hope' and 'The Practice', before the crossover mainstream success of 'Ally McBeal'. Following the departure of Ms.McBeal from our screens in 2002 after 6 seasons and 112 episodes.

There followed more work either writing or producing on small series before he hit upon another mainstream success in 2004 with 'Boston Legal', set in the smaller brother city of New York – Boston wants to be NY, but is stuck being the smaller, well meaning brother.

Kelley's mark is all over 'BL', it is quirky, eccentric but at times quite serious whether dealing with sexual politics, tobacco industries or corporate empowerment. While the show may be funny because of the quality of writing – Kelley is up there with Aaron Sorkin in terms of output, he wrote the majority of the 101 episodes – but is helped by the brilliant casting of James Spader and William Shatner as Alan Shore and Denny Crane (Kelley has a Coen-esque ability to create names that are memorable).

Spader has always had a verbal dexterity and his confidence which can be transmitted as arrogance is supreme intelligence as Alan weighs up work while keeping tabs of Denny.

Shatner has been a revelation, his velvet tones enveloping Kelley's put-downs and mind-boggling eccentricity with a winningness (Shatner won a Golden Globe in 2005).

There are great episodes here 'Smoke Signals' the season opener starts with Alan and Denny chasing tails as members of the Coastguard, and so you think it will follow those exploits- but soon you realise it is about the tobacco industry and Alan going up against an old flame in the courtroom – cue a segway to a fantasy scene where they dance to a Manilow song (typical Kelley). But the writing is solid and insightful; and the supporting characters get their own rewards; kudos to Christian Clemenson (check him out on imdb.com, you'll know the face). Check out also 'Happy Trails' (Ep.6) and 'Roe (Ep.8)

Great writing, great ensemble cast, television that is both entertaining and informative.

Jamie Garwood