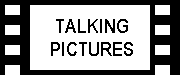 Another season of the fast paced, charming spy series from FX starring Jeffrey Donovan as Michael Weston, the burned spy, who at the start of this series emerges from the Miami sea free from the interference that did burn him. However, he now has a new for is the form of Michelle Paxson a local police officer who is hell bent on uncovering the truth about him. Paxson is played by Moon Bloodgood, who has starred in Terminator: Salvation.

Working with his familiar cohorts, ex-IRA operative Fiona (Gabrielle Anwar) and washed up military intel officer, Sam (ever reliable Bruce Campbell), Michael takes on more of Miami's underworld as he attempts to get back in the good books of the CIA and regain that most precious of commodities - his identity.

The things that make the show good are still in place; the coolness of Donovan in the lead role lending an air of charm and confidence to proceedings, in a way he knows this is his ball to drop and he does not want to let go. He is enjoying himself, but lends aspects of acting to the role; at one point in the first episode of the season, he has to act like a sap to a thug so he gets a handkerchief and with his allergies pretends to be soft, even to the point of getting his shoulder dislocated. It reminded me of Sam Beckett in 'Quantum Leap' and the joy of each week watching Scott Bakula playing a different role week in week out. It never goes to those lengths of hamming it up, but Donovan's role reminds you of how much acting is involved in the game of spying.

The interplay of Donovan and Campbell, a common respect but begrudging honesty to each other lends credence to the fact that maybe Michael cannot trust everyone in the show. Anwar oozes sexuality and the frostiness she gives Michael remains from the first two seasons, whilst his mother played by 'Cagney & Lacey' actress Sharon Gless lends a blend of told you so intelligence to the events.

There are explosions a plenty and lots of gunplay as Latin American drug-lords and criminals are dealt with as well as some familiar faces for Michael to handle. It is easy on the eye to watch and it is not ashamed to admit the stylistic debt it owes to previous Miami based series such as 'Miami Vice' and the 'CSI' brand of the show. The constant flaunting of wealth and glamour may get a bit boring and repetitive but the action and adventure more than makes up for it in due course.

Available on DVD from 20th Century Fox for £24.99 (RRP) from 7 March. On the DVD the extras include a documentary on the stunt unit who work tirelessly on 'Burn Notice' and a brief vignette from ComicCon 2009.

Jamie Garwood