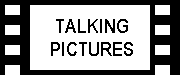 Although this is yet another story of a bunch of teenagers making their way awkwardly through adolescence, Camp puts a surprisingly fresh spin on characters and plots familiar from countless American teen movies. In this film, we follow a group of teenagers who are sent to Camp Ovation, a summer camp specialising in performing arts, where they will practice and perform a series of plays and musicals. For many of these youngsters, the camp gives them an opportunity to escape from the staid, conservative world of junior high school, allowing them the freedom express themselves.

The film has some terrific musical numbers, which donít pummel the audience over the head with fast cuts and incessant noise as they do in Baz Luhrmannís Moulin Rouge (2001). The film focuses on a love story between teen heartthrob Vlad (Daniel Letterle), frumpy Ellen (Joanna Chilcoat) and gay Michael (Robin De Jesus), who are at Camp Ovation for different reasons, but who share their anxieties and problems with each other. Although these potentially clichéd characters are well handled, itís a shame that many of the other interesting youngsters that weíre introduced to earlier in the film get so little screen time in comparison. These include Dee (Sasha Allen), whoís the focus of an excellent opening musical number, and an overzealous sports counsellor, who vainly tries to get one of the kids interested in sport.

Camp resists the temptation to indulge in Ďcampí for easy laughs, with the musical numbers and characters treated with sincerity, and glib irony kept at bay. The entire cast invest what could be stock characters (the jock, the ugly duckling, the gay best friend, the bitchy girl, etc.) with real emotions and believable personalities. Even a subplot about a failed songwriter - who wallows in self-pity at his failed career and then makes a bid to redeem himself - manages to be convincing. Camp has been marketed and reviewed as a teenage Fame (1980), but unlike the protagonists of Alan Parkerís film, these are younger kids who have to face up to more humdrum problems in a summer camp, and not potential stars training at a prestigious fame academy. This film is less about being famous, and more about growing up and Ďfinding your voice.í This makes Camp sound corny, manipulative and over sentimental, when in fact itís affecting, engaging and often very funny.