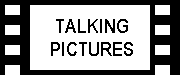 In 1987, Great Neck, Long Island, a comfortable upper middle class town, was rocked when Arnold Friedman, a respected high school teacher and his 18-year old son, Jessie were arrested on charges of molestation, rape, and sodomy against young boys to whom they taught computer classes in their basement. The documentary Capturing the Friedmans is a dark and disturbing look at the Friedman family (Arnold, sons David, Jessie, Seth and their mother Elaine) that compels us to sift through the ambiguous evidence and determine for ourselves the question of their guilt or innocence. "It's a combination of different versions of different stories", says first-time director Andrew Jarecki, who assembled video footage filmed by eldest son David, news accounts, still photos, and his own original material, and turned it into one of the most powerful films of the year.

The documentary was conceived by Mr. Jarecki after working on a piece about "Silly Billy" (David Friedman), the number one birthday clown in New York City. He found David to be a sad clown underneath the happy face and began to probe deeper, ultimately discovering the arrest, court case, and David's obsessive home videos documenting the family's deterioration. The first glimpse we get is a video of the happy family having fun at the beach. We are soon jolted by the revelation that Arnold collects child pornography magazines. After being alerted by the postal authorities, the police search his house and find a printout of a list of students he taught computer literacy. Former students are tracked down and interviewed, and Arnold and his son Jessie are accused of committing hundreds of acts of sex with their students. Listening to the Police Department, one might conclude that they are guilty, but as the film progresses doubts are raised about the validity of this conclusion.

We are told that there was a complete lack of physical evidence, that witnesses may have been hypnotized, possibly coerced to give information and that some students denied anything ever took place. I began to question. If there was all of this going on, why didn't any child speak up or complain of a stomachache and refuse to go back? Why did they re-enroll for the advanced course? Everyone is convincing on camera but we are left scratching our heads wondering what is fantasy and what is truth. Both Arnold and Jessie maintain their innocence, although Arnold admits to being a pedophile and molesting two boys at the family's summer home as well as his younger brother Howard. Though Arnold received a life sentence and Jessie was released after serving 13 of his 18-year sentence, it is equally plausible that they were completely innocent, somewhat innocent, or completely guilty.

While dissecting the inner workings of the family, Jarecki looks into the nature of memory and truth to such an extent that Capturing the Friedmans is an assault on our expectation of truth. We expect the case to unfold with a clear identification of the perpetrators and the victims, that some revelation of intimacy will arise from home videos of the family's unguarded moments, but our desires are never fulfilled. We are tantalized, still seeking the missing piece to the puzzle. Though we may never know about Arnold's or Jessie's guilt or innocence, to me the family was a disaster waiting to happen, having bottled up inside of them years of anguish and guilt. At the end, I felt tremendous sadness that we do not always have the emotional strength to act in our own best interests, to admit our vulnerability to each other, or operate in a way that nurtures our capacity to love. For the Friedmans, the legacy of this failure is a stigmatized life and painful memories that will remain forever.