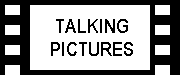 Palme D'Or winning director Abbas Kiarostami, returns to film with 'Certified Copy' a film that is set over one day in Tuscany and follows the chance meeting of a respected English author, James Miller (played by opera singer, William Shimell) and a gallery owner (Juliette Binoche), who remains unnamed. After being mistaken for a married couple, the woman insists they keep up the pretence. However, soon enough it appears there is more to the relationship than we first thought.

Kiarostami has always had this theme of truth and fiction running through his work, look at his script for 'Close Up' and 'Ten', where the question regarding reality and its display are questioned by him as well as the audience. And here he plays on that scheme and winks at his own work, Miller's book he is promoting is about art and the lecture he gives to accompany the promotion, is judging the value of original works versus copies. In his speech Miller mentions the title of his book, which some critics have deemed controversial, he apologies blaming the editors who require controversial titles to sell more books. Is Kiarostami having a dig at people who do not get his slowburn works in comparison to other auteurs who have found favour? The auteur should be commended for never deviating from his career's work, his work can be thought of more as art than cinema, is there a difference between the two, or is that another discussion he wants us to engage in.

Himself lifting a premise not too dissimilar from Richard Linklater's 'Before Sunset' but on this occasion you do not know if this is a married couple playing a game to stimulate a failing marriage, or a couple who have just met - the audience have to stick with the film and make a judgment for themselves, and at the end still not sure if it is true or false.

Binoche illuminates the screen as always and Shimell has a real presence on the screen in his first major feature film role, his work in another form of the media giving credence to his role. Kiarostami loves to mix in different medias to his work; an English opera singer plays an English author, a French actress plays a gallery owner in Italy. In one sentence I have mentioned opera, literature, film and art. Kiarostami makes no excuses for his love of all culture, and this attempt to tick all the boxes may smack of reaching too far by others, on this occasion he gets the balance just right.

The film is well acted and tightly scripted, expertly directed. The opening monologue by Shimell is a great opening, you have him giving a lecture but more often than not the camera is on his audience and a young boy trying to get Binoche's attention. So in fact you get a speech of no relevance, with some tidbits but there is a lot going on; you get the results if you pay attention. Patience is a profitable virtue with Kiarostami's films.

Recommended viewing for all people who eat up European auteur cinema (yes I know the director is from Iran) but this work owes a huge debt to the legacy of Antonioni and Bergman. Kiarostami carries the torch those two have left behind.

Available on Blu-Ray (£19.99) and DVD (£15.99) from 17 January 2011 from Artificial Eye.


Jamie Garwood