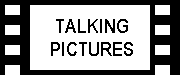 Clint Eastwood, one of the last links to Hollywood directs the uncrowned Queen of Tinseltown, Angelina Jolie in an Oscar-baiting film that is some part period piece; some part detective story; thriller and women's film.


The story - a true one - is about the disappearance/abduction of Walter Collins, an 11 year old from an LA suburb while his single mother Christine (Jolie) is at work. What follows is a piece by piece indictment of the LA police force who did little or nothing to find Walter and attempted to pass of a runaway as Walter to Christine - and when she refuses to believe him as her own, they declare her insane and psychologically paranoid, admitted to an insane asylum wher the graphic nature is reminiscent of Sam Fuller's 'Shock Corridor'. The bad boys are Chief James E. Davis (Colm Feore) and Capt. J. J. Jones (Jeffrey Donovan) who do their best to appease the city, the press and Ms. Collins' supporters who believe her a lot more than they do them.


While Christine is incarcerated, oddly Jolie has to hark back to her Oscar-winning role in 'Girl Interrupted', and she makes friends with Amy Ryan, as the literal tart with an unlikely heart; Det. Lester Ybarra (Michael Kelly) has to transport an illegal immigrant from Canada, Sanford Clark (Eddie Alderson - amazing) who tells Ybarra about a place where the kids who are missing may be and who did it. Sanford tells Lester how Gordon Stewart Northcott (Jason Butler Harner) would pick up kids, then imprison them in his chicken coop before butchering them and then burying them in the Californian desert, miles from anywhere, Sanford picks out Walter's picture amongst a number of missing children. Upon discovery of the skeletons, Ybarra puts the search out for Northcott and they find him in Canada. The belief is that he abducted Walter and most likely killed him.


The climax is the killer's trial juxtaposed with the City Council hearing of the police's handling of the Collins case leading to grandiose showboating and grandstanding.


Eastwood has covered this ground before with 'Mystic River' this time he has the female melodrama instead of the Penn machismo, but Jolie is up to the challenge; she sits in well and has a breeziness at times that is sometimes missing from her screen persona (heck, she does smile on occasion). The only downside is that like Nicole Kidman in 'Cold Mountain' her lipstick gets redder and more luscious the more in crisis she becomes.


But the film does not seem to have a clear direction even though the story is one needing to be told and is a pre-cursor to 'LA Confidential' in terms of timeline but whereas Eastwood has shown a wide variety of generic range lately the film's palette is closest to 'Million Dollar Baby' and 'Sands of Iwo Jima' but the over-ranging/changing narrative threads mean there is no clear narrative thrust.


As a women's film for a good 20 minutes, Jolie is withdrawn as Det. Ybarra inspects the Coop murders - it becomes a 'Stella Dallas' when she tells Northcott to go to hell and grits her teeth.


The supporting cast of actors fit in nicely; Jeffrey Donovan is perfectly slimy as Jones and John Malkovich plays a benevolent preacher who is meant to be a hero as a villain; but the ensemble pull the script through - written from actual transcripts by J. Michael Straczynski (creator of Babylon 5).


The resolution leaves a bad taste in your mouth which considering how much the characters have gone through you think it would be better - a flaw is the false ending and the coda after Northcott has been hung for his crimes.


Beautiful but flawed, a bit like Angelina Jolie.

Jamie Garwood