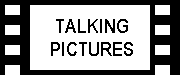 Last week saw Aamir Khan Productions' 'Delhi Belly' rake in the big bucks, this week it's time for the Salman Khan supported 'Chillar Party' to make it's mark. A UTV spotboy (read small budget) production, this Nitesh Tiwari and Vikas Bahl directed film has all the markings of a solid entertainer - a cleverly put-together storyline about little brave-hearts who teach the adult world a thing or two about living in harmony with nature, a smart concept incorporating current social trends, great styling, child friendly music and songs, highly believable ensemble performances and an interestingly peppered narrative with the underdogs eventually triumphing against all odds. And with Ranbir Kapoor doing a tapori item dance and Salman Khan going all-out in promoting it, this small wonder sure has it made!


This film is a brave little heart warmer. The introductions to the main characters in the film are made with a style certain to grab your interest. And it stays absorbing right to the climax and after. The characterisations are simplistic, drawn on types and traits rather than nuances or depth. Lucky (Chinnai Chandranshuh) is the Panauti whose words get the opposite reaction, Silencer ( Vedant Desai) is the plump one who speaks only under duress, Shaolin (Divji Handa) is the under-training martial arts expert , Balwan (Naman Jain) is Jangiya the know-it-all, Laxman (Vishesh Tiwari) is nicknamed second-hand because he uses hand-me-downs discarded by his older brother, Aflatoon (Aarav Khanna) is the all-sport under-trainee and Ramashanker (Rohan Grover) is a wannabe Akram. This chillar party belonging to a middle class society, Chandan Nagar representative of most co-operative housing societies in metropolitan Mumbai, has been a loser at cricket for a long time now. In comes a street kid Fatka (Irrfan Khan) along with his pet dog Bhidu who finds employment in the society by washing cars. The chillar party resent his presence and try different tricks to get him kicked out. Fatka's street smartness and his ability to win them matches finally bowls them over bringing them on to his side but by then a state level Minister and his petty chamcha decide to strike an offensive against Fatka and Bhidu for a mere trifle. It's now up to the kids to save their new friend and his pet with able support from Googly Manish, a female sounding RJ and the rest of their society members.


The director duo narrate the story with great dramatic flair. Kids behave like kids, there is no fake grandstanding or unlikely heroism to mar the realistic flow of the main plot. Even the chaddi march that they get into works because it's a protest that parallels recent social awakenings and therefore appears plausible. The conflicts are between innocence and cynicism, selfishness against selflessness, kindness against hatred, activism versus defeatism and the victory here is towards the positive. It's not an easy one though. Kids can be cruel too and the narrative doesn't fail to highlight that. In a heartrending sequence we see the society kids lock up bhidu in a car with all it's windows rolled-up while Fatka is desperately searching for him. Child actor Irrfan Khan plays the pivotal role of Fatka with brilliant ease. Never for a moment does he stray out-of-character or attempt a loud act. All the childrens' antics are realistically driven. The film exhibits a strong social conscience- one represented by the kids' love for bhidu and their eventual fight to keep him with them. Even the callousness exhibited by legalised collectives is representative of a truism related to todays' urban existence. The kids versus adult conflict is also handled with a great deal of sensitivity and smarts. The narrative plays out interestingly, smattered liberally with light funny moments and conflict ridden tensions. The emotional graph ebbs and flows effusively creating dramatic highs and lows which tug at your heartstrings with an intent to guarantee a reaction. There is no way you can remain unaffected by this experience!

Rating: * * * ½