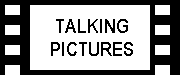 Somewhere in the forests of Northern Europe during the closing days of World War II, Finnish support for the Nazi cause is nearing an end. Veiko (Ville Haapsalo), a Finnish soldier has lost his will to fight. Forced to wear an SS uniform by his unit, he is chained to a rock and ordered to kill as many Russians as he can before one will eventually kill him. He is known as a "cuckoo", a sniper on a suicide mission. Set in an area rarely seen: Lapland, The Cuckoo (Kukushka), directed by Aleksandre Rogozhkin, is a touching Russian comedy about the failure to communicate. Its seamless mixture of earthy humour, anti-war sentiment, and otherworldly Lapp mysticism is enhanced by strong performances, especially from Anni-Kristina Juuso, who portrays a spunky but radiant young Reindeer farmer who has not seen a man in four years since her husband went to war and left her widowed.

Using his ingenuity and every resource at his command, Veiko manages to free himself after a protracted struggle that takes up a good half-hour of the film. Meanwhile, a few miles away, a Russian captain, Ivan (Viktor Bychkov) escapes while being taken by Soviet military police to be court-martialed for anti-Soviet sentiments.

Circumstances bring all three together at a log outpost where Anni (Anni-Kristina Juuso) lives alone, sleeping in wooden tepees with log doorflaps. She gives them shelter and nurses them back to health but no one understands the other's language (the dialogue is in Finnish, Russian, and Saami, the language of Lapland). This leads to many confusing situations such as when Ivan tells them to "get lost" and they mistakenly think he is telling them that his name is Gerlost. Ivan wants to kill Veiko who tries to tell him that all he wants is peace, invoking the names of Tolstoy (War and Peace) and Hemingway (A Farewell to Arms).

In this Tower of Babel, the three can only reach each other through tone of voice, hand gestures, and body language, but Anni has no trouble convincing the men that she has "an aching below the tummy". Though Veiko is mistakenly thought to be a fascist since he still wears a German uniform, the three gradually form a bond based on mutual need and a common humanity. The Cuckoo (Kukushka) is a gorgeously photographed and emotionally resonant film that is more than an anti-war allegory. It is a film of transcendent beauty that directly touches the soul. Highly recommended.