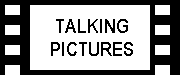 Unrestrained madness that tickles the funny bone. that is 'Delhi Belly' for you. It's Aamir's third in the line-up of indie films produced by Aamir Khan Productions. The film basically has a niche target audience in it's sights- the young, educated, urbanised adult ranging within the age-groups of 20 and 35. And that is a sizable target audience considering that nearly 60% of the movie going public come from the below 35 age group. This film probably signifies Aamir Khan's biggest gamble in a relatively young career as producer. An unknown script-writer from Los Angeles Akshat Varma has scripted the film and fresher Abhinay Deo, veteran actors Ramesh and Seema Deo's son makes his debut as helmer.


Tashi (Imran Khan) a journalist, Nitini (Kunaal Roy kapoor)- a photographer and Arup( Vir Das)a visual artist, are roommates in a shabby run-down apartment (in grave in grave need of renovation) located in a suburb of Delhi. The set-up is simple and straightforward. Tashi's fiancée Sonia, a airhostess, plays courier for a day, handing over a precious parcel to her boyfriend to deliver. Tashi, pressed for time by his slave-driving superior, free-spirited Menaka (Poorna) passes on the parcel to his roommate Arup who in turn passes it to Nitin. A mix-up, and several coincidences lead to the original parcel getting in to the wrong hands and the goon to whom the parcel belongs goes on a wild chasing spree in order to get back his precious cargo.

The script is smartly written, the dialogues are realistic and the muains light and music is enlivening. The narrative remain light and irreverent. There is no heavy-duty slap-stick, forced humour or any vulgarity. A certain baseness goes with the very adult and post modern take that Abhinay sets up. The humour arises mainly from the crazy mix-ups and the risqué behaviour the trio engage in. There is one gross scene that has Nitin suffering from an acute case of diarrhoea but the rest is palatable and enjoyable. Even the villainy (Vijay Raaz in a terrific performance) is appropriate. The narrative doesn't attempt to draw out strong emotions from the audience, instead it leads you into the mad merry go-aground, allowing you to experience similar emotions to those that the main three characters are shown to experience in the film. Homage is paid to Guy Ritchie and Quentin Tarantino's films, ough to make romanticising the violence enough to make it non-threatening to the audience.


The film is immensely involving, realistically driven and has an above-board ensemble cast supporting it's madness and mayhem. Aamir's item number, a spoof on Mithun Chakraborty and Rishi Kapoor's dance moves, which comes towards the tail end of the film is the icing on the cake. It in fact adds more punch to the already brimful of excitement that "Delhi Belly' unleashes.

Rating: * * * ½