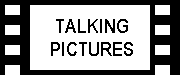 Well, enough time has elapsed for the 'real' princess of people's hearts to have a cinematic treatment. The Queen has been done, and The Iron Lady got Meryl Streep the best actress Oscar. Really, it is surprising that some conspiracy theorist from the Diana & Dodi were dangerous camp hasn't ventured a screenplay and at least a cheesy daytime soap split into segments. For this is where the life of Diana Spencer truly belongs, and whilst this film has been generally panned, it is worth bearing in mind that there was never likely to be a film like this made about Diana Spencer. This could and should have been a miniseries aimed at afternoon melodrama audience and this is the main flaw with the entire project.


Its appeal among gays and Diana fans is assured as this is the film that gives over the life of her affair with (ahem) a heart surgeon. Diana was never likely to have an affair with a surgeon of any other organ of the body. We can all now rest assured that this abandoned woman scored by her prince and reviled by the men in suits, had true love in the form of a smoking, Muslim, traditional family man who in turns adores her and hates the life she leads.


Yep, soapier than a 2 for one offer of Daz. "I think I have the right to be confused when I am up against a gorgeous creature like you….' Is but one of the many guffaw inducing bits of dialogue you will hear. The presence of Geraldine James and Juliette Stevenson as guru insider and friend in turns cannot give this movie the gravitas it so desperately craves. Why try…? The so bad its good, camp as Christmas film is something to be really proud of.


The film takes itself too seriously - the subject matter, though deemed important at the time, now is dated and tired. Naomi Watts has walked out of interviews about this film and has been more than a bit tetchy about it. The special features are full of the various key players in the film talking to the camera about how interesting it was to look into the little known area of her life. There have been no subsequent law suits so it is imagined that this feature will have had to have many seals of approval before the filming even started though no-one goes near this most attractive aspects of the story, or that before this filmed revelation, her affair with James Hewitt was the 'legend.' The best part by far was the bit where the director informs us that her time with Dodi was no more than 26 days. Hmmmm, interesting, so that puts play to the theory that they were madly in love and were on the brink of marriage. Or does it? The film would have us believe that one Muslim was swapped for another (with a speedboat) and a playboy lifestyle, or was this done to make the man in her heart jealous???? Yep, more foam.


It charts the time period post-split with Charles to her death in Paris in 1997. Of course Diana falls head over heels for this fellow Hasnet Khan (played by Naveen Andrews) he saves lives after all and for him she wears dark wigs and accompanies him to bars and has clandestine meetings at Kensington Palace, and his pokey flat. He finishes with her once and she goes over there to clean it, putting on rubber gloves that he has in his cupboard like every male does. She is taught how to listen to jazz for him and there is a segment on them frolicking on a beach to a smooch French soundtrack. Her work with landmines is the redeeming feature, with the closing credits reminding of the changes in the policies and in the issue since she highlighted it and it is no doubt that this is the case. The dress sales for charity, the hospital visits etc…are all there as reminder of why the outpouring of grief and the reasoning of the superior The Queen.


This is by no means a good film. But more importantly, it doesn't have to worry about it.


Gail Spencer



Available on DVD and Blu-Ray.