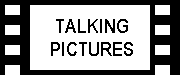 Bernardo Bertolucci's The Dreamers is a gorgeously filmed ode to cinema that captures the pulse of Paris in the late 1960s, its bravery and idealism as well as its ambiguities. Based on The Holy Innocents, a novel by Gilbert Adair, The Dreamers joyously recreates the time of burgeoning student political awareness, sexual liberation, and heightened interest in world cinema. Interspersing clips from films such as Shock Corridor, Freaks, Breathless, Top Hat, and Mouchette with movie scenes reenacted by the characters, Bertolucci conveys a passion for cinema that allows a new generation to experience the glory days of the movies and the feeling of revolution in the air. Bertolucci is not intimidated by taboos and there is a lot of simulated sex and full frontal nudity that has resulted in an NC-17 rating but, beyond the squirm factor, none of it seems very shocking anymore.

The film begins as a large protest is gathering over the firing of Henri Langlois as director of Cinematheque Francaise by Minister of Culture Andre Malraux. During the protest, Matthew (Michael Pitt), a blond twenty-year old Californian studying in Paris meets twins Theo (Louis Garrel), a young French student and his sister Isabelle (Eva Green). Isabelle, wearing a red beret, has chained herself to the Cinematheque gate but it is soon apparent that she is only playing at protest. Theo and Isabelle invite Matthew home to meet their father, a famous poet and mother, a British intellectual. When the parents go on vacation, Matthew moves from his hotel to share their elegant Paris apartment and the group embarks on a voyage of self-discovery that includes every variety of experimentation you can imagine and even some you cannot.

Most of the film takes place inside the apartment. They drink vintage wine, smoke herbs, talk about revolution, have sex, talk about movies, then have more sex, all to an ingratiating soundtrack featuring artists such as Janis Joplin, Bob Dylan, Jimi Hendrix and The Doors. The twins, who Matthew discovers sleep together, express their erotic fixation, playing mind games seeking to discover who has the most knowledge of cinema with the loser having to undergo a "forfeit", a form of sexual punishment. Theo and Isabelle play the role of sophisticate to naïve Matthew. "You Americans don't understand your own culture", Theo says to Matt. "No wonder you never got the point of Jerry Lewis". Matthew is awed by his friends' seeming worldliness but is shocked when he discovers that, for all her posing, Isabelle is a virgin, a dreamer playing the role of sophisticate.

There are scenes to warm the heart of every cinephile. In one exhilarating sequence, the three friends try to beat the record from Godard's Band of Outsiders by running through the Louvre. In another, Isabelle imitates the memory scene from Queen Christina as Bertolucci brings in the soundtrack. They argue the merits of great performers from the past such as Keaton and Chaplin, but for them cinema seems to be divorced from real life, and they appear unaware of the increasing politicization of the films of the French New Wave. Consistent with its title, The Dreamers is about young people who would rather dream than act. Afraid of being committed to anything outside of themselves, desperate to feel important, they are in love with the world in their head not the one outside their window. Theo talks about Mao and the Red Guard and is all for revolution except when it means taking some form of action. They try to exclude everything outside of their comfort zone, but life has a way of objecting. It is only when the world intrudes in the form of a political demonstration that comes crashing through their window do they get a powerful wake up call that may just have saved their life.