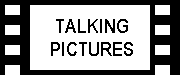 Andrea Arnold follows up her award winning feature length debut 'Red Road' with a similar social realist picture more a blood sister of her Academy award winning 'WASP'. Set on a council estate in Barking, Essex we follow the life of Mia (newcomer Katie Jarvis) who lives with her mum, Joanne (Kierston Wareing) and younger (mouthier) sister Tyler (Rebecca Griffiths).

Mia does not go to school, and does little more than wonder round the estate encountering fellow street dancers, all young people eager to escape the drudgery of the estate and maybe the promised land of fame and fortune - Mia hopes she might be able to do that with her dancing (even though she is no good). However, we are convinced that Mia is a loner as she hates to interact with other dancers, when one girl asks 'What is your problem?' Mia responds with a headbutt which draws blood. And you her the 'c' word on numerous occasions, and no matter how much they hate the word for some reason it seems to sprout from more female mouths than male counterparts.

Whilst 'Red Road' enjoyed the nocturnal joys of underground Glasgow with its fears of surveillance and voyeuristic pleasures, 'Fish Tank' has a firm bright light for its action, saving the darkness for later in the film when we avoid stereotypes and obvious plot strands. For that we should be grateful of Arnold's unique voice.

For this review I read up on her and the apparent linkage between herself and Ken Loach (the casting of Wareing, who appeared in Loach's 'It's A Free World (2007) did not help doubters) but I feel this is an unhealthy and unfortunate comparison. Arnold is only on her second feature and these comparisons do her no favours - in two features she has gone from on the surface film noir to gritty kitchen sink drama without a confidence that belies people's worries.

Arnold has a strength in gaining credible performances from her actors, she is a risk taker - as the casting of Ms.Jarvis can attest to. The story goes that Arnold encountered Jarvis arguing with her then boyfriend on the platform of Tilbury train station leading to a change in three people's lives (where is that boyfriend now?)

The convenience of having a non-trained actor playing the role of Mia brings that rawness and toughness to a demanding role that is central to the film as its emotional core, a trained actress may have been too old for the role or played up the teenage angst and discomfort of suburbia. When Mia screams at her Mum, 'You're what's wrong with me!', you believe her conviction.

Another positive note is the soundtrack featuring such urban and diverse acts as Steel Pulse, Eric B & Rakim, Gregory Isaacs, Nas and the always welcome, Toots and the Maytals. Whilst it always has a reggae/urban feel it has the sense of outsider, and how individuals look to music off of the norm to render their identity, but the music here also serves as support of the sometime sunshine feel, never more so than Bobby Womack's 'California Dreamin' '. British films sometimes render their soundtracks by the use of one song and follow that tone, as if that song is the film, it is good to see a director use something different and not reflect the grimness of social situation in the people's taste in music.

As for every strength you must have a weakness, but with Arnold we must allow her to continue to grow. There are so many few unique growing voices appearing in British independent cinema, especially accomplished female ones. She never rushes scenes allowing them to take their natural course - such as the road trip they take with Connor (Michael Fassbender) all is hunky dory before it leads to the explosion because of the sexual undertones appearing between Mia and Connor.

A story of teenage angst, sexual awakening, a critique of the challenges and struggles of working class Britain. Arnold attempts to show us a lot and accomplishes it in a refreshing voice and tone that is good to see and leaves you anticipating her next feature with bated breath.

Fish Tank is out now (Jan. 2010) on DVD by Artificial Eye.


Jamie Garwood