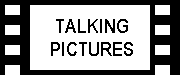 Souleymane aka Solo (Souleyman Sy Savane), a Senegalese taxi driver in Winston-Salem, North Carolina picks up a passenger William (Red West), a stoic 70 year old. On the journey, William tells Solo he wants him to drive him iin two weeks to Blowing Rock on October 20th. Solo understands what William's intentions are on that day, and so takes it upon himself to dissuade him from jumping on that day.

Solo joins William at his motel room, and through a combination of talking and discussion, he attempts to prove to William that life is worth living. He is helped by his 9 year old stepdaughter, Alex (Diana Franco Galindo); an independent, lovable girl.

Following the festival darlings MAN PUSH CART and CHOP SHOP, Bahrami returns with the most fictional of his three features thus far after the meta-documentary essence of his debut and sophomore features.

As the lights go down, we are thrust straight into Solo's cab and within five minutes you realise what William wants to do and how this shocks Solo and prompts his actions. Feeling responsible for William, he puts him in his life sharing the dream of becoming a flight attendant and William helps him revise and there is also the sub-plot of a possible grandson who works at the local cinema.

Neo-realist in tone, using a lot of static cameras with actors positioned in one and two shot combinations or alternatively a hand-held camera in the motel room, for example, for fluency and continuity. This documentary feel gives a real belief in the production as a fly-on-the-wall at times, partly due to the performances of the novice Savane and veteran West, who resembles the original Marlboro man.

One grating flaw for me was the constant joviality of the character Solo (reminiscent of Polly in HAPPY GO LUCKY - there played for laughs) which can come across as superficial and the sort of behaviour that would not make a man reconsider suicide. However, the intent of Solo's actions are never in doubt, and William does thank Solo at one point. But the realistic tone coupled with a series of unfortunate obstacles confronted by Solo that put a bee in his happy bonnet, means he realises even he will not be able to change William's mind. And the drive to Blowing Rock at the conclusion is one of the most heartbreaking moments as the three main characters all sit in silence as they watch the mileage markers count down to the ultimate destination.

Bahrami excels here focusing on a story with great economy of time and script, never overstating things and pandering for sentimentalism, which could have easily been done by other people in American independent cinema.eitman's follow up to the phenomenal triumph with JUNO he moves on to another end of the age spectrum going from youth to middle age and from high school to corporate America, taking on the form of Ryan Bingham a job relocator, a man who goes from city to city firing on behalf of people who do not have enough cajones to do so.
Jamie Garwood