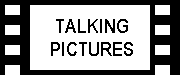 Sublime Curtain call

This Harry Potter series finally reaches it's finale with the final instalment of the Deathly Hallows (Part 2) coming to us in it's most lucid and gratifying avataar. David Yates (who has directed 4 of the 8 films in the series) helms the Potter epic with great confidence – lending clarity, depth and visual grandeur to a series that till now was just short of epical dynamism. It has taken 10 years , 8 films close to 20 long hours of runtime, for J.K.Rowling's majestic fantasy to reach cinematic closure. From 2001 - with the Chris Columbus directed money spinner 'Harry Potter and the Sorcerer's stone' , when Harry, an orphan, shown to be just 11 , gets initiated into Hogwarts and the subsequent mysteries that entangles his life to now- in 'The deathly hallows Part 2' which finds Voldemort in possession of the Elder Wand after desecrating Dumbledore's grave and Harry, Hermione and Ron now having to find and destroy the remaining Horcruxes before the final apocalyptic confrontation between Voldemort and Harry ensues - It's certainly been a long, arduous and enchanting journey.

This last instalment scripted by Steve Kloves (credited with 7 of the 8 Potter films), with cinematography by returning director of photography Eduardo Serra, devotes almost all it's time to action and reaction. Yates and Kloves are smart enough to eschew character dynamics and exposition in order to gratify with swift decisive action. Harry (Daniel Radcliffe), Ron (Rupert Grint) and Hermione (Emma Watson) hunt down the magical Horcruxes that keep Lord Voldemort (Ralph Fiennes) tethered to this world. The opening hour of the film showcases a bank heist at Gringotts, a ride on a dragon, the hunt for a basilisk fang, a tête-à-tête with a floating apparition, a few stolen kisses and leads to the final, climactic showdown at Hogwarts, now overrun by Death eaters and Dementors.

The many strands of plot, themes and emotions come converging into a brilliantly befitting climax of epic proportions. Characters who had little to do in the earlier editions suddenly find due prominence. Neville Longbottom (Matthew Lewis) gets heroic, Professors McGonagall (Maggie Smith), Flitwick (Warwick Davis) and Slughorn (Jim Broadbent) finally perform substantial feats of magic, shifty Severus Snape (Alan Rickman) reveals his true colors and even Dumbledore's brother (Ciaran Hinds) plays a meaty and effective part in all the action. The vasts leaps of intuition made by the characters is quite forgivable given the eventual objective of speeding up the story in order to cram in the climactic action for exceptional payoffs befitting a finale. The battle sequences are spectacular, the effects are unparalleled yet the human connect is strong and emotion packed.


Stuart Craig's production design is exceptional. Eduardo Serra's cinematography is visually beautiful, washed as it is in varying shades of gray Mark Day's editing and Alexander Desplat's music ensnare with skillfull wizardry. Deathly Hallows Part 2 is by far the best of the entire series!

Rating: * * * ½