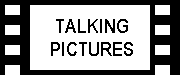 Hunky Dory is director Marc Evans most mainstream film to date following such cult horror film My Little Eye and 2010's Welsh language film, Patagonia more renowned for the acting debut of singer, Duffy.

This film is a nostalgic piece set in the summer of 1976 as Ms. Vivenne May (Minnie Driver) attempts to put on a production of The Tempest which in her words will be something that both William Shakespeare and David Bowie will be proud of. This attempt to diversify and alter audience anticipation by integrating contemporary hits by Bowie and ELO leads to an uprising from within the teacher ranks; who believe musicals start and end with Oliver!


I originally saw the film at the London Film Festival last year, and even then the stand out scenes are the song sequences especially 'The Man Who Sold the World'; where the film falls flat on occasion is the vast number of interesting characters. As each character has a story, they all struggle to be seen and heard above the bluster of the songscapes; and for that reason the film's characterisation descends into stereotypes and caricatures.

This is a shame as Driver is game in her role as are some of the youngsters, especially stand out Aneurin Barnard as Davey, the dreamy lead of the piece who threatens to liaise with Ms.May outside of school hours.

In spite of this though I feel the script cannot elevate it above Sunday afternoon cinema and a future DVD you will put on a rainy afternoon much like you do when you want your heart to be lifted by a musical.

Ironcially the film is set during the heatwave of 1976 when all of Britain was in the grips of stifling temperatures, and Evans' production team do a great job of making it look sizzling on screen (even though it rained most of the time during production), the next year 1977 saw the dawn of disco and the height of punk rock in that summer - the music of ELO fell by the wayside and Bowie had to re-invent himself. However, both their music exists today and if you cannot watch the last scene set at nightfall as the whole cast re-unite for a triumphant sing-a-long to Jeff Lynne's 'A Living Thing' then there is no soul to beat your hear, I dare you to smile at this film's conclusion.

Hunky Dory was released by Entertainment One on Friday 2nd March, 2012.


Jamie Garwood