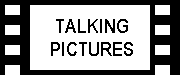 Based upon the novel by Pittacus Lore, produced by Michael Bay and directed by accomplished young film-maker, D.J. Caruso, this big budget film blasted into cinemas with a lot of expectation and hype that this will be the new franchise in Hollywood.

Alex Pettyfer, is Number Four, one of the Nine from an alien world, Lorian, who have abandoned their home world and arrived on Earth to hide from the Mogdolorians who are looking to kill the Nine. As they hold powers or 'legacies' which combined can create great power. In a prologue, we see Number Three being murdered, from there we are hurtled to Florida where Number Four is enjoying the beach and somersaulting on a jetski. After discovering number three's death and being labelled a 'freak' by a girl he likes, it is the decision of his warrior-protector Henri (Timothy Olyphant) to leave town and put the Mogs off of their scent.

They land in Paradise, Ohio and are met by thunderstorms; at one point John (his new name) remarks how the town should be called Ironic. Henri pleads for invisibility but quickly John makes enemies out of the jerk jock; befriends the conspiracy believer, Sam and gets rose tinted eyes over an outsider girl who dabbles in photographer, Sarah (Dianna Agron, head cheerleader Quinn from 'Glee'). But the Mogs are quickly on his heels; dressed menacingly like angels of death in long black trenchcoats and painted in tribal tattoos, these are evil so and so's, and as well as extra-terrestrial weaponary they also have huge monstrous beasts to also do their bidding.

Caruso has territory with big action scenes, and this is his first blockbuster following a step up from his last two films. 'Disturbia' a Rear Window for the 21st century with Shia Laboeuf imprisoned in his own home playing part-time detective was a thriller with genuine scares, he then did the under-rated and low profile 'Eagle Eye' which borrowed another Hitchock genre, this time 'North by Northwest' with Labeouf going cross country to clear his name with the help of a rampant computer who was his eye in the sky. Whereas, these were accomplished productions, acted well and shot quickly, on this occasion there is no opportunity to rip off Hitchcock and instead bow at the altar of Michael Bay. Bay with his thirst for destruction on the screen, is afforded that in the climax of the film with the special effects bonanza in the high school and football field; grenades, lasers, fireballs and a monster mash in the showers.

Before the monster mash, Caruso does try to establish a sympathy for the characters working on the dynamic of their relationships, elevating the romantic elements of the storyline to prominence and letting the death of a paternal figure have echoes when it does happen, not rushing into it. The credit for this should fall at the script written by three talented writers, two of them are Alfred Gough and Miles Millar - two names you might not recognise, but might be familiar with their most famous creation 'Smallville', the early years of Superman which followed Clark Kent at a high school, not too dissimilar to Paradise, Ohio. Whilst a good television show in its day combining the quality of 'Dawson's Creek' with the 'X-Files' freak of the week fix; the show sometimes fell in on itself when it had to rush the climatic fight with Clark Kent hiding his powers from the ordinary people. There the constrictions of an hour prime time to fill was the fault, here though in spite of the near two hour running time, some of the same problems pop up again. The climax does have a feel of putting all of its eggs in one basket, is this indicative of cinema at the moment or can we blame Bay. Everything is given to sell the mandatory sequel, with lessons learned, a new character named in Teresa Palmer's brief but explosive cameo, her place in the next film is assured with her soon to be iconic look in leathers and aviators, even a good punchline, 'Red Bull is for pussies'.

All in all there is a lot to be excited about - characters that are engaging, funny dialogue and a lot of action set in the real world whilst mixing it with other-world mythology, a reluctant hero who is only just beginning to understand the consequences of his actions. The film does take a while to get going, but do not let that put you off, there is something for everyone in this new franchise about a disenfranchised young man.

Hopefully, the film will garner the greater plaudits and audience it so richly deserved (but did not attract) on its initial release. This is harmless action stuff with something for all the family - romance, action, special effects, aliens, drama with the surrogate father-son relationship between Four and Henri. The sequel may be forthcoming, but if it is not, check this out before the film gets forgotten about.

I Am Number Four is released on 20 June on both Blu-ray and DVD, but if you are an extras junkie, make sure you fork out for the Blu-ray version which has tons more extras than the DVD equivalent.

Jamie Garwood