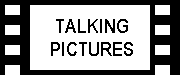 Matthew Vaughn, that erstwhile producer of Guy Ritchie pictures in the late 1990s/early 21st century, has suddenly become a very efficient and confident film-maker in his own right. Following a very Ritchie-like film 'Layer Cake' (forever known as Daniel Craig's Bond audition tape) with 'Stardust', Vaughn has already shown a versatility in his directorial style and not afraid to take risks. This is no different with the genesis and production of 'Kick Ass'.

Already the comic book movie is somewhat overcrowded; last year we had the uber-comic book movie, 'Watchmen' and there have been every fan favourite; Batman, Spider-Man, Superman, Iron Man (whose sequel is on the way), The Fantastic Four and X-Men along with all manner of spin-offs, re-imaginings, reinventions and reapprasials. There is rarely a chance for originality when all the storylines and narratives have been already laid out in black and white by Stan Lee, Bob Kane, Steve Ditko and their illustrious peers. However, to come up with a new comic hero who does not have any super-powers is at times risky but also ballsy.

Dave Lisewski (Aaron Johnson - 'Nowhere Boy') is in his own words a geek, a lover of comic books who is ignored by girls at school and gets mugged for lunch money daily at school. He and his friends wonder why there is no actual superheroes without 'the radioactive spider and shit', someone who can clean up the streets properly. Here follows a dialogue about Batman who has no powers per se, but Dave makes the point he had truckloads of money to buy all his toys.

Following a freak accident during his first valiant attempt to become Kick-Ass, where he is beaten up and then run over by a car; Dave has reconstructive orthopeadic surgery where
his bones are replaced by metal and his shattered nerve endings mean he can feel no pain - making him reminiscent of Wolverine; so he can take a beating and keep coming; so in an abbreviated way he is superhuman.

After being subjected to a brutal beating in defence of a young man being mugged, a video of Kick Ass is posted on YouTube becoming a cult sensation (a wink from the producers at the advent and creation of celebrity) which leads to a MySpace page for people to maintain contact with Kick Ass/Dave; although Dave soon realises that people would much rather prefer the alter-ego to the real thing. ('You know the difference between Spiderman and Peter Parker? Peter gets the girl) Katie (Lyndsy Fonseca), the beau of Dave's dreams, needs some help with an ex who is also a drug dealer and asks for Kick Ass to leave her alone. Whilst there, things take a turn for the worse and Dave meets Hit-Girl (Chloe Grace-Moretz) and her father, Big Daddy (Nicolas Cage) who save his behind and in spite of Daddy's initial mistrust of Kick Ass they like him.

When mentioning Hit-Girl it is important to use the c-word; although mine is cult. She is one of those rare creations; a cult iconic figure although a 10 year old girl using the other c-word and kicking ass while throwing daggers with Olympian precision would be approving of a c-word. This new partnership goes hand in hand with the storyline of Frank D'Amico (Mark Strong - Hollywood's new villain of choice) who is a 'lumber merchant' but ultimate crime lord of the metropolis who is losing men and cocaine in large amounts to a masked man. Frank and his hoodlums presume it to be Kick Ass, when in actuality it is Big Daddy and his cherub ruining his empire. Because Big Daddy is a former cop who was onto Frank's enterprises and was close to getting him before D'Amico's hands got into policemans pockets and Big Daddy was put in jail. He pleads vengeance on Frank as he cost him his job and his wife, and so Hit Girl is his only joy in a world of pain and he trains her as a boy with no formal education.

Add in the mix Red Mist (Christopher Mintz-Plasse), D'Amico's son who poses as a superhero to entice Big Daddy and Hit Girl into a trap and you get a film full of action and a script that flows along freely and with a pace of its own.

The action sequences are well done here, Vaughn said in an interview that he grows tired of editing where it is cut cut cut, so many cuts that you get no sense of stunt work and production values; here he gives scope to action patisches, Big Daddy taking down a warehouse full of men before engulfing it in flames will be familiar to fans of 'Oldboy'.

The film is wholly entertaining and gratifying in the sense that it is willing to go another way when you expect the generic convention of action/superhero movies.
The ending nicely anticipates the hope of the sequel; and following the positive box office in America there will be one forthcoming and a few interesting pointers; is Kick Ass going to be Hit Girl's first crush? Will Red Mist go Green Goblin on Kick Ass? and can Vaughn get any better as his firm hand is all over this exuberant, confident piece of film-making.
Jamie Garwood