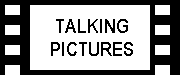 Following his outlandish outbursts at this year's Cannes Film Festival, and the prevailing awards for Kirsten Dunst, it seems almost fitting that Lars Von Trier cannot escape our consciousness. His most original television work The Kingdom (Riget) is released on Monday 4th July 2011 by Second Sight Films for the first time in DVD format, in a four disc set in their original broadcast version.

Based in the labyrinthe hospital and primarily the neurosurgical ward of Copenhagen's Rigshospitalet; the televison drama follows the buzz word chief of staff; a Swedish surgeon who bemoans the fact that in Denmark doctors and patients must share the same lift. As the show progresses, staff and patients encounter more and more weird phenomena both physically and supernaturally, whilst two dishwashers with Down's syndrome discuss the proceedings like a modern day Greek chorus.


A few years back, Von Trier, probably the most overtly criticised director of this age, was labelled anti-American for his depiction of small town America in Dogville; after viewing The Kingdom it can be seen that Von Trier is indebted to strands of both American film and television from the late 1980s and early 1990s. Influences ranging from Hill Street Blues, Homocide, St.Elsewhere, ER, Twin Peaks and most of the David Lynch oeuvre are all apparent in this production.


The oft-kilter angled camerawork is deliberate in disrupting the viewers equilibrium and hence makes it easier to catch the viewer off balance with the shock tactics. Images are displayed in sepia tones, giving you a feel of a bygone age or a feel of a documentary programme.


The show was initially done in a four part series in 1994, with a later sequel in 1997, with the hope of a third part to complete the trilogy but unfortunately deaths to several key cast members especially Ernst-Hugo Järegård (who played Stig Helmer) in 1998 and the subsequent deaths of Kirsten Rolffes (Mrs Drusse) and Morten Rotne Leffers (one of the dishwashers) put those ideas on ice. In America, the show was released as a 4 1/2 hour long film which makes the whole experience both gripping and compelling. This DVD should not be confused with Stephen King's Kingdom Hospital which was both lamentable and labourious when broadcast in 2004, featuring a giant anteater (as you do).


The first episode does take a while to get going, as the office politics involving the high profile Helmer versus the staff who are combating him at every turn, make you feel like you are watching just another hospital drama, but the introduction of the deluded Mrs. Drusse soon starts things up and the supernatural occurences. Von Trier (along with co-director Morten Arnfred) do not go out of their way to scare, instead the sinister edge and feel are indicative to building up suspense and save set pieces for the final episodes with powerful sequences featuring gory surgical procedures, a neurosurgeon being impregnated by a ghost, black market dealings for organs and an ambulance that appears day and night.


At times very scary and full of gore; at other times blackly comic in its humour - this DVD will be worth watching for aficionados and new fans, allowing the televisual work to be worthy of comparison to Von Trier's more illustrious and renowned cinematic work.


The special features include a portrait of Von Trier, a behind the scenes featurette, commericals directed by Von Trier and special commentaries. With a running time of 537 minutes with English subtitles, available at £39.99 RRP from Second Sight Films.


Jamie Garwood