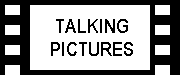 Originally released in 1945 at the tail end of the Second World War whilst Paris was still burning, Marcel Carne's film Les Enfants du Paradis is considered one of the greatest if not the most notable French film of all time, in the same vein and scale as Hollywood's Gone With The Wind from six years previously.


It is a rare slice of art house cinema from the French 1940s and tells the story of Parisian courtesan Garance (Arletty) and the four men who are in love with her - an aristocrat, a thief, an actor and a mime - based upon actual larger than life people from the 1820s and 1830s, where the film is based.


Carne originally released the film into two parts - beating Harry Potter and Twilight by 70 years - Boulevard du Crime and L'Homme Blanc. As Paris was still under Nazi occupation, Carne attempted to get past censors by splitting the film in two, and then restore the film to its original length once the war was over.


It is important to understand and appreciate the lengths Carne went to in his production. The sheer scale of the film in terms of extras, production, costume and art direction is immense and to consider that this film was done under enormous levels of oppression is all the more staggering when you see the final results.


The script written by Carne and in collaboration with Jacques Prevert, a surrealist poet is indicative of the input. The film feels like one long poem visually and sonically due to the sumptuous score by Joseph Korma. Carne's vision of Paris is a romantic notion of fonder times and persuasions. The fact that the film was made shows the defiant French backbone which withstood the Nazi invasion.


Whilst the film is at times a bum-numbing 190 minutes, it does suffer from a pacing issue after all the main male characters are introduced; but the richness of the production wins out in the end, rewarding those who do stick it out.


Carne mixes all form of cinema and artistry; great soundtrack, wonderful acting with piercing dialogue and even mime performed by Baptiste (Jean-Louis Barrault), especially in one of the opening scenes when he performs a sequence to save Garance from a wrongful accusation of theft by a buffoon. The scene is not rushed and allowed to gestate, to the benefit of all in view. We watch the mime, the audience in the square watch him, all are transfixed.


Carne would continue directing into the 1980s absorbing the bashing of La Nouvelle Vague, yet he would never hit the same heights of Les Enfants du Paradis - a wonderful and breathless love letter to Paris and France, when it most needed it.


Les Enfants du Paradis was released on two-disc DVD or Blu-ray by Second Sight Films on Monday 17th September, 2012.


Jamie Garwood