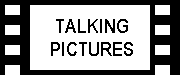 Trying to navigate the London Film Festival schedule can be a daunting task, do you attempt to go see films from tried and tested tastes. Do you seek out something new. Do you follow a word of mouth hit or take a chance on something new and be bold.

I try to sample all manner of tastes - mainstream Hollywood glitter (The Descendants), French arthouse fare (De Bon Matin), the best of new British (Weekend and Wild Bill), independent American fare (Natural Selection and Return) and obscure European arthouse (Volcano).

In this article, will be a brief overview of all I saw - I could not see everything and I wish I did see Shame, Ides of March, The Artist and The Deep Blue Sea - yet these films are bound to get a general and perhaps nationwide release so the chance to see a film that will not see the light of day again is always tempting.

What follows is a brief overview of what I saw, with full reviews available through links or in depth when the films are released:

Weekend remains the one film I saw that has stuck with me, a tried and tested format but with amazing results thanks to the incredible lead performances by Tom Cullen and Chris New, and I hope this film is richly rewarded by a huge box office and award recognition.



De Bon Matin

(Jean-Pierre Montout, France, 2011)

Moutout's film focuses on the life of Paul (Jean-Pierre Daroussin) a successful executive conglomerate bank. Paul slowly comes to see his job for what it is worth, as the higher-ups find himself more blameful for the debt the bank has created and how heads may have to roll.

The film has a complex narrative structure, with the outcome of Paul's action coming at the start of the film as we witness in flashback the downfall of him in the structure of the office workplace and how prevelant the politics of the workplace are. At times though, the narrative complexity works against what the film is trying to say - the film tries to paint Paul as a saint, yet his professional life too often darkens the lighter mood of his homelife and benevolent philantrophy.

The film does have some good moments, yet for me it left me a bit confused as to what it was trying to say, and yet had it not had the beginning of the film it does, I would not have stuck with it.



Volcano

(Runar Runarrson, Denmark, 2011)

Hannes (Theodor Juliusson) is a retired school janitor who without a job contemplates suicide in the first five minutes, yet he decides to spend more time in his fishing boat. Yet the boat proves a metaphor for his life as it springs a leak and he then has to remain at home more. Hannes children visit with their grandchildren; the children are spiteful and condescending to their father and pity their mother, Anna (Margaret Helga Johannsclottir) for putting up with him for so long.

Yet following a late night sex session shot with genuine affection and tenderness for the elderly couple (similar to Cloud 9), and things seem to have taken a turn for the better. Hannes gets her fresh halibut from a friend so she can cook her favourite soup, and as they start to enjoy their food an unexpected and tragic event occurs to Anna.

Following her hospitalisation, Hannes takes it upon himself to look after his wife as much as the children feel he cannot do it and he is only doing it out of guilt. From there on in the action is restricted to the family home as children visit and Hannes attends to his wife and goes about fixing the leaky boat, with help from his grandson he has never really spoken to before.

The film is a strikingly honest portrayal of elderly care and the concessions people make to alter impressions of them. From the outset Hannes is portrayed as a curmudgeonly fellow but slowly thanks to the performance by Juliusson he slowly starts to thaw and the chemistry with Johnnsclottir you can sense the genuine affection and love between the characters.

The film is helped by some lush orchesteral movements to support the raw emotional moments, some beautiful landscape photography of Icelandic shorelines (one shot of Hannes on the clifftop shows how small he is in this world) and Runarsson who also wrote the screenplay for this his feature debut has a good use of cinema language, such as when the children arrive at the hospital to support their mother and father. Hannes is sitting on a hospital bench, the children enter through the door, walk past him and sit at the opposite end of the bench - the symbolism is powerful and deliberate.

A well acted piece with a true sense of realism based upon raw subject matter that treats the elderly characters with a quiet dignity, something that is sometimes devoid in other European language cinema.



Wild Bill

(Dexter Fletcher, UK, 2011)

Fletcher's debut feature is an entertaining look at council estate life in East London, under the spotlight of a growing Olympic Park (Come on, lets go build a velodrome.) featuring a star studded cast from his black book of contacts.

It clevely subverts conventions of the western genre and supplant them into the gritty milieu of the East End of London; a story of an absent father who returns home to see his children after a spell in prison, tells how he must rebuild bridges with family and avoid pitfalls.

Featuring a star turn from Charlie Creed-Miles as Bill, and Will Poulter (School of Comedy) coming of age as eldest son Dean who resents then loves his father. Fletcher borrows from Guy Ritchie's school of filmmaking but this is a good laugh with some fine acting, it could be called; 'Man's Fear of Cleaning the Toilet' Seek out this film when it gets its release.



Natural Selection

(Robbie Pickering, US, 2010)
Again I have covered this film in a more in-depth review, which you can find here. The film is a great addition to the canon of screwball and road trip comedies.



Return

(Liza Johnson, US, 2010)

Johnson's feature debut has at its heart a great lead performance by Linda Cardellini (from ER) who plays a returning soldier from the Iraq conflict and yet finds the adjustment to normal life a bit harder than expected, leading to tensions with her husband, played by Michael Shannon (unfortunately under-used). The film uses a lot of close-ups to convey emotion and tension, and the performance is pitch perfect from Cardellini who embues Kelly with a real sense of bewilderment at her return to civilian life.



The Descendants

(Alexander Payne, US, 2011)

Payne's return to the silver screen for the first time since Sideways, is a film based on the novel by Kurt Kaui Hemmings starring George Clooney as Matt King, who attempts to keep his family together following the hospitalisation of his wife in a boating accident that has left her in a coma, and then realising she was having an affair.

Payne's deftness of touch and lack of hitting you over the head is helped by Clooney's brilliant performance, who never seems to let the material down when he acts. This is up there with O Brother, Where Art Thou? as one of his best comedy roles. Like Cary Grant, he is able to switch and balance between dramatic and comedic roles effortlessly.

A fine supporting cast and excellent adaptation of the source novel shows Payne is still a master of these sort of literate intelligent movies and Clooney is a class above other actors.



Hunky Dory

(Marc Evans, UK, 2011)

Evans' most mainstream film is a nostalgic piece set in the summer of 1976 as Ms. May (Minnie Driver) attempts to put on a production of The Tempest with a rock soundtrack which allows some exhiliarating musical sequences of David Bowie and ELO songs.

For me though, whilst those scenes are brilliant I found the script to be a bit of a letdown as the narrative of want away youths, gay teenagers and back-stabbing teachers gave a sense of all been there and seen it before; a shame as Driver is game in her role as are some of the youngsters though I feel the script cannot elevate it above middling fare.

All in all I was pleased with the films I saw and my choices, with only the French film being a disappointment. This was Sandra Hebron's last year as Festival director and she has left some big shoes (even though they are small) to fill for the next person to come in.



Jamie Garwood