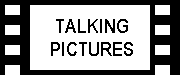 Darragh Byrne's feature debut tells the story of Fred Daly (Colm Meaney) who having returned to Ireland after working in England has no fixed abode and so takes to living in his car in a seaside car park. He seems settled and contented enough, while still winding up the local welfare services hoping for help with housing and benefits.

Then a young drug user, Cathal (Colin Morgan), arrives in his beaten up yellow car and they slowly bond and build a friendship. They take to going to the public swimming baths, where Fred befriends a Finnish woman, Jules (Milka Ahlroth) and they have a sort of romantic courtship - whilst Fred is eager to engage with her, he is nonetheless shy about his current living environment.

Cathal is convinced Fred can sort his life out, and it works with Fred's story garnering some press attention; and so Fred wants to return the favour but his ever worsening drug habit starts to hit Cathal as drug dealers come in search of money.

Ciaran Creagh's first feature length screenplay is a brilliant work of characterisation and place - so little is told to us about the character's reasons for being were they are and why they are here that it is given subtexts of mystery and enigmatic qualities. It is no surprise to hear that Byrne counts as his influences the two films from Tom McCarthy, The Station Agent and The Vistior

The film is helped in no small amount by the superb pairing of Meaney and Morgan as the male protagonists, Meaney that warm hearted soul and Morgan all fire and hostility - Fred and Cathal should not be friends, and yet sometimes in adversity the strangest friendships can ferment. Both actors are able to shed themselves from their most famous roles; Meaney and his Star Trek association and Morgan and his eponymous role in BBC's Merlin.

Shot with a stream of lo-fi independent quality, lots of close-ups shot by John Conroy but Byrne is able to really shoot a sensethe cold environment and there is this lovely piano led melody - composed by Niall Byrne - searing throughout the film, a nod to Jules' character as a piano tutor. Yet this tinge of melancholy reminded me of Aki Kaurismaki's Lights in the Dusk (2006) - a story of impossible friendships with a tinge of bitterness.

It may not be original and the third act may go against all the goodwill of the previous two acts yet Parked's narrative about homelessness and outsiders from this angle is produced with a real tenderness and conviction rarely seen in British and Irish productions.

A solid 3 star production.

Jamie Garwood