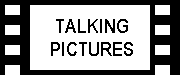 The Red Violin follows the history of a finely crafted violin from its creation in Cremona, Italy in the 17th century to its present day sale at a prestigious auction house in Montreal. The instrument survives centuries of use and abuse and changes the lives of every one it touches. Five years in the making, The Red Violin offers a great score, involving stories, a terrific ensemble cast, beautiful costumes, and outstanding cinematography. Directed by Quebec director Francois Girard (Thirty-two Short Films About Glenn Gould), the film was shot in five countries (Italy, Austria, England, China and Canada), spans five centuries, and uses six languages, one unspoken. The unspoken language of course is music, and we are treated to the sound of this beautiful instrument played by Joshua Bell performing an original piece, Chaconne for Violin and Orchestra, by John Corigliano.

The film dramatizes five stories about the different owners of the instrument through a period of 400 years. Each seemingly unconnected tale is woven into a tapestry, a theme and variation, that is epic in scope and a sumptuous feast for the eyes and ears. The central symbol is the last violin made by the fictional Niccolo Bussotti finished with a red varnish partially consisting of the blood of his dead wife. The story is framed by Cesca (Anita Laurenzi) a Tarot card reader foretelling the future and a modern auction in Montreal in which Samuel L. Jackson plays Charles Morritz, an appraiser of antique instruments who is determined to keep the violin out of the hands of crass global investors. The film goes back and forth between Cremona and Montreal and each segment is linked by the Tarot readings.

Rescued from an Austrian orphanage by arts benefactor Georges Poussin (Jean-Luc Bideau), the violin is first used by Kaspar Weiss (Christoph Koncz), a gifted child prodigy with a heart condition. It is then redeemed from a graveyard by a group of gypsies, travels to England where it becomes a tool of erotica in an over-the-top Victorian melodrama featuring violin virtuoso Frederick Pope (Jason Flemyng) and his lover Victoria (Greta Scacchi). After the instrument is sold at a pawnshop in Shanghai, China, it becomes an object of scorn by Communist cadres during the 1966-67 Cultural Revolution who see it as too European. Coming full circle, the violin ends its journey in the hands of Morritz (Jackson) in Canada who investigates its origins and recognizes its true value. Along the way, the violin is shot at, buried alive, used as a tool for political repression, valued only as a commodity, yet the glorious music remains, a testimony to the enduring power of art. Bravo!