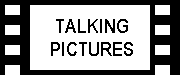 Rohit Shetty's Singham (lion) is one that roars out of tune, form and turn. Ajay Devgan's presence in it is the key. The recent years have seen the re-drawing of territory by the three Khans. Aamir with Ghajini , 3 Idiots and his production house, ShahRukh –the six-pack khan who started the fad with 'Om Shanti Om' and Salman the under-rated one with 'Wanted,' 'Ready' and home production 'Dabangg.' So the one hero who was not a Khan and super successful despite that , Ajay Devgan- who started his career with action hits and went on to stabilise on comedy(Golmaal series) thought he had to give the Khan's a run for their money in the action sweepstakes by resurrecting his action savvy image. So in came South superstar Surya's moneyspinner 'Singham, ' to be remade in Hindi which Rohit and Ajay decided to collaborate on. The decision may have made economic sense but creatively it sure is a no-show. Singham , the moniker itself sounds far too south Indian to fit in with the very Maharashtrian background the protagonist is reworked into. Singham originally a southie, finds himself forced to fit into the unsuitable geographical background littered with characters pretending to be Maharashtrian but are essentially south Indian. That is the way this movie is made. Other than the central character and a few supporting ones the rest including the primary villain are all south India born and bred and it shows in every frame. The story is relocated to Goa and it's neighboring areas in the hope that the unlikely charachters would blend in. But the ideology, the confounding stunt baazi, the inverted depiction of romance, the dialogues of self-praise and the loud nature of the performances swamp the distinctly south flavoured narrative to such an extent that every incongruence thereof is magnified. It's obvious that Rohit had to recast the original narrative in it's original mold. The result is a product that is essentially confused about it's pedigree and confounding in it's experience.

The bare bones plotline is age old angst (remember Inquilab, Nayak) against systemic malaise repackaged with an eye to suit new trends. It is essentially formulaic- an action principal that should have been obliterated with the dinausars. But hey, if the audience is lapping it up why should the filmmakers serve any different? That is an argument used time and again to justify greedy materialism and subvert creativity. So if you can't be discerning in your choices then you will have to sit through more of this sort of nonsense.

Rohit Shetty's rehashed narrative starts off by showing Bajirao Singham (Ajay Devgan) as a laidback cop (who fancies himself as a benevolent maharaja rather than a enforcer of the law) of a remote village Shivgad, near Goa. Until he comes accross Jayakant Shikre (Prakash Raj) an underworld kingpin who has his hat in many fires. Shikre has to visit Shivgad Police station and sign-in daily in order to escape imprisonment so Shikre sends his understudy, as a stand-in, to do the deed and Singham suddenly decides to uncharacteristically lay down the law by enforcing Shikre's personal presence. From therein begins the war between the enraged lion and his prey, eventually expanding into a fight to wipe out systemic corruption in the police force as well as the political establishment. The romantic let-up between Singham and Kavya (Kajal Agarwal) is clearly an aberration of sorts, an element inserted just so some relief could be provided in between the artificially enhanced, extreme emblematic violence that Rohit and team unfold on screen. The Sub-plot about honest Police Inspector Kadam (Sudhanshu Pandey) embroiled in a corruption frame-up,who commits suicide to leave behind an aggrieved widow (Sonali Kulkarni) who with her grumpy looking kid goes from office to office seeking justice, could have been done away with because it has nothing to do with Singham and his very private and almost personal war against Shikre. The supercilious dialogues come across as funny when the intention was clearly serious. The music is unappealing and the overall performances too loud to make sense of. Prakash Raj's Jayakant Shikre is over-the-top and totally devoid of any control while Devgan's Singham displays far better modulation in comparison. Devgan measures up well to the expected leonine histrionics symbolic of his character's name but it's not a performance that will garner him any worthwhile reward as the characterisation itself is weakly drawn and it's interpreted representation is fuelled by brawn rather than brain. It is also unclear how the character acquired the character defining moniker and remains unexplained right to the very end- an end that is both disappointing and a definite let-down .Especially after all that drummed up, near cacophonic and unreasonable build-up of anger and violence!



Rating: * *