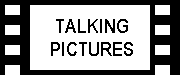 Andrew Lang's award winning and festival favourite documentary gains a DVD release from Mr.Bongo films this September. Renowned by critics it provides a stunning insight into Castro's Cuba following young boys who are amateur boxers training to become champions and idols of a nation.

A bit of background here, Cuba is the hot bed of world amateur boxing - in the past 40 years of Olympic games, it has won a remarkable 63 Olympic medals, 32 of them gold (Amir Khan lost out to Mario Kindelan, a legend in amateur boxing). Lang and his production crew were given access to the Havana Boxing School; where a handful of 10 year old boys wake up at 4am (six days a week), to begin the routine of boxing training.

The film is dealt a powerful emotional blow by the falling ill of Fidel Castro causing many boys to flee for politcial asylum in America, like so many Cuban nationals attempt to do every year in boats heading for Miami. The emotional context coupled with the physical toil leads to young boys having to make big decisions at such a young age.

Like all good documentaries - mixing both personal and political, but also having that unifying entity known as sport into the fold you have a great recipe for a good documentary - previous films that did this were 'When We Were Kings' and 'Hoop Dreams', but the film is reminiscent of 'Spellbound' where children are attempting to over-achieve at such an early age, with strong individual desire and not parental influence as you mightg anticipate in such situations. In one instance, a young boxer is asked by his mother what does he want to do. 'I want to win a gold medal'. 'Don't you think that is a bit over ambitious,' she asks. 'That is my goal', he retorts matter of factly in a way that leaves no doubt about his intentions for the future.

This coupled with the evidence that boxing remains the most cinematic of sports because of the allure of fame and glamour combined with the ability to manipulate fights into something of a spectacle (you need only look at 'Raging Bull', 'Rocky' and 'Champion' for evidence) - it maintains its position as a noble sport where victory is as close as defeat. And these young men are learning these life rules in this very powerful and emotive document.

SONS OF CUBA is released on 20th September by Mr.Bongo Films. Certified E at a RRP of £14.99.

Jamie Garwood