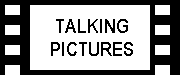 Starring the Oscar-nominated Ed Harris, with support from Chase Ellison (Tooth Fairy), Amy Madigan (Field of Dreams) and WWE superstar Randy Orton, in a film produced by Samuel Goldwyn Films and WWE Studios. That's What I Am is the first time director Michael Pavone, has also writen the screenplay inspired by true events.

Pavone's background is mostly in television, directing episodes of Blood Brothers and Everwood, and it is this restrictive film-making with its weak set-ups that gives the film its character and a style reminiscent of The Wonder Years, and with the customary voiceover of a now mature adult looking back on his high school years, the sense of nostalgia for halycon days of the late 1960s is ever apparent.

The period detail is winning; the costumes of children dressed in brightly coloured trousers or dresses, the period piece cars and the lighting makes the 1960s look like a warmer more tranquil period - in spite of the major political issues going on in the background, as alluded to in a credit sequence referring to Vietnam and the Civil Rights Movement.

But in spite of this fancy dressing up on the exterior and in the accomplished production design, there is some serious subject issues going on underneath the surface. Themes of bullying and prejudice are the key to this film being an above average middle of the road depiction of a young teenager's growing pains.

Mr. Simon (Harris) pairs up students for a report in his English class; he chooses everyman Andy Nichol (Ellison) to pair up with Big G, a young man who although intelligent is a foot taller than anyone else, has ears too big for his head and a full head of head of red hair, the G stands for ginger.

After initial mocking of the pairing, Andy decides to make a fist of it and make a good report; he also learns about prejudice and friendship, whilst also falling for the cutest girl in school Mary Clear (fittingly, clear a name for a girl pure of skin).

Andy eventually stands up to the bully, and in spite of some cruel name calling against Mr. Simon's private life, he does not ignore the fact that the teacher is an influential role model and such issues in regard to someone's private life should not put into question his ability as a teacher.

Featuring hit songs of the era, the film will leave you with a contented smile on your face, as it is elevated above mediocrity thanks to the performance of the ever reliable Harris. Above average, That's What I Am, that's what it is.

Jamie Garwood