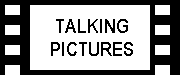 This is one of those frat boy comedies that serve several purposes, it gives us one of those comedies that is short and sweet; it is un-PC, but if one group does not get the laugh there is another one soon after. The jokes come thick and fast, and it is one of the few occasions to see such a collective group of American comedy talent without a standout performance. It also has a role as a chance to see Jeremy Piven (previously known as John Cusack's best friend, now best known as Ari from 'Entourage'), giving him the chance to be the main event of a film rather than the solid supporting player we know he is.

The premise revolves around a failing car dealership in Tamucla, California owned by Ben Selleck (James Brolin) who calls in some hired mercenaries to sell some cars before he has to sell it to his rival, Stu Harding (Alan Thicke) whose son, Stu (Ed Helms, 'The Hangover') is going out with his daughter, Ivy (Jordana Spiro). Piven plays Don Ready who along with his motley crew, Jimmy (Ving Rhames), lustful Babs (Kathryn Hahn) and Brent (David Koechner, 'Anchorman') who must fight off the advances of Mr. Selleck.

Initial hostility between Don and Stu over his admiration of Ivy, along with overcoming the odds of selling 214 cars in one July 4th weekend and nevermind the fact of making proper salesman out of the no good salesman the crew have inherited but they sure do give us laughs - Dick Lewiston (Charles Napier - maddog), Zooha (Tony Hale - aloof and distant) and Teddy (Ken Jeong - put upon employee).

The film is produced by Adam McKay and Will Ferrell; that should tell you enough about the type of film and humour to expect and it is telling that originally the film was called THE GOODS: The Story of Don Ready, this would probably have completed the Ferrell everyman trilogy following Ron Burgundy and Ricky Bobby, but his removal from the lead role to an uncredited cameo as a Marley-esque ghost to Don is telling that Ferrell did not think much of the material. And while Piven does resemble Ferrell at one point when he shouts at the ensuing mob of customers, Piven cannot hold an audience's affections and concentration. Hence, why there are so many talented supporting players.

Not to say the film does not have its laugh-out moments; 'Hey DJ, play something lively'. 'Nobody tells DJ Request what to play'. The wordplay of the supporting players, Don getting pumped up in front of a mirror ('You were the first man to wear a Von Dutch trucker cap!' 'I deeply regret that!), but a typical Ferrell moment when Don goes to the stage for karaoke is dismissed as we circle the room for more character laughs and plot development, instead of going for big laughs we learn more about Querque - which is pivotal to the motivation of Don.

Unfortunately, not in the same league as Anchorman nor Talledega Nights, but stick it on late one night and it will certainly give you some belly laughs to keep you entertained. The Goods: Live Hard, Try Harder.

Jamie Garwood