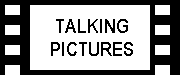 Megabotic disaster...


Did the cinema audience need another epic cinematic clash between Autobots and Decepticons ? After the crushing disappointment of 'Transformers: Revenge of the Fallen, ' I expected the series to lay low but I probably did not account for Michael Bay's enthusiasm and the studio's greed for lucre. 'Dark of the Moon' is coherent- every little detail is explained to everyone's satisfaction but the lay-up towards the final climactic plunge is so boredom enhancing that you would find it difficult to stay awake behind your 3D glasses.


The film is about the war between the Autobots and Decepicons, shape-shifting fighting machines belonging to fierce extraterrestrial rival tribes. Of course the villainous Decepticons are intent to secure Earth in order to support their home Planet Cybertron. Optimus Prime wants to revive Sentinel Prime from his ancient slumber. Sam Witwicky (Shia LaBeouf) jobless in Washington D.C, living with hot g.f. Carly (Huntington-Whiteley), and temporarily abandoned by Bumblebee, jumps into the fray and soon butts heads with national intelligence director Charlotte Mearing (Frances McDormand). Revisionist history also proclaims that John F Kennedy fast-tracked the moon landing in order to secure a site where a giant Autobot vessel had crash-landed after a war on Cybertron.


But that is not a piece of history you can care for here. The overly-detailed script by Ehren Kruger is more like an encyclopaedia on the world of Autobots and Decepticons, than a high-octane action movie script. The narrative plays out smoothly but it's a tedious wait before the advent of advanced CGI wizardy can make a show of it at the end. Each frame takes longer to move on and the 3D enhanced shape-shifting, though it is cohesively done, fails to enthuse. Actually there is not enough energy in the set-up and development to justify the all-out action towards the end. It's hard to sit still watching metallic characters hammering one another in a unnecessarily protracted battle (ironically held at the corner of Michigan Avenue and Wacker Drive in Chicago) for the Universe. The attempt to boost-up the action towards the finale with an almost orgiastic pile-up of machines and humans looks quite hollow. The replacement for the luscious Megan Fox, British model Rosie Huntington Whitely looks beautiful but she doesn't have either the magnetic screen presence of her predecessor nor can she generate sizzling chemistry with co-star Shia LaBoeuf. So that appears to be another spanner in the wheels of this mega fantasy in Imax 3D. Just Too bad!

Rating: * ½