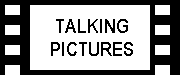 Based on a book by journalist Christopher Hitchens, The Trials of Henry Kissinger, a documentary by Eugene Jarecki, argues that the former U.S. Secretary of State and Nobel Peace Prize recipient should be tried for war crimes for his role in the overthrow of the democratically elected government in Chile in 1973, the secret bombing of Cambodia in 1969, and U.S. support for Indonesia's 1975 invasion of East Timor, events that led to the slaughter of millions. Applying the same legal standards to which Pinochet and Milosevic have been held, Hitchens branded Dr. Kissinger as a war criminal that should be brought to justice for crimes against humanity. Narrated by actor Brian Cox, the documentary is presented in lively 60 Minutes fashion using archival footage, background music, and a combination of interviews with Kissinger associates and journalists such as Seymour Hersh, William Safire, and Hitchens himself.

The film attempts to maintain a balanced tone but Dr. Kissinger's only defenders are former staff members William Shawcross and Alexander Haig and there are no interviews with Dr. Kissinger himself (who refused to be interviewed). A refugee from Nazi Germany, Kissinger rose to prominence in American politics thanks to his realpolitik approach to improving America's power position in the world relative to Russia and China. One of the main contentions of the film is that Kissinger, as a member of the Johnson team at the Paris Peace Talks, was also a secret advisor to Richard Nixon's presidential campaign of 1968. In that double role, he torpedoed the Paris Peace Talks by persuading South Vietnam Premier Thiéu to back out of the talks in order to prevent the Democratic candidate Hubert Humphrey from taking political advantage of a Vietnam settlement before the election.

Another supporting piece of evidence is that Kissinger bombed Cambodia without the knowledge of Congress, an action that led to the death of 500,000 Cambodians, the destabilization of the country and the rise of the bloody Khmer Rouge regime of Pol Pot. Jarecki also argues that Kissinger's clandestine support of Indonesia President Suharto's invasion of East Timor suppressed an independent movement and led to the deaths of 100,000 Timorese. Jarecki's case is built on a series of recently declassified documents that contradict Kissinger's written memoirs and show that Washington had supported Suharto using American weapons designed only for defensive purposes. They also indicate that Kissinger played a major role in Chile in the kidnapping and murder of General René Schneider and was deeply involved in the overthrow of the government of Salvador Allendé in Chile on 11 September, 1973. Jarecki interviews Gen. Schneider's son who reveals that he is considering pressing charges against Kissinger for his part in the murder.

The Trials of Henry Kissinger is timely and the idea that statesman should be held accountable for their actions under International Law is a compelling issue that deserves to be debated in public forums. Yet to me the real culprit is not the role of one man, nefarious as it may be, but a shortsighted policy that sees third world people only as tools in a U.S. global economic and political power struggle. Assassination of foreign leaders, secret foreign policy decisions, and lying to the American people did not start with Kissinger and, as we see in today's news, did not end when he stepped off the world stage.