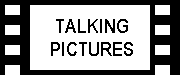 Based on a short story by O' Henry prize-winning author Tom McNeal, Tully, by first-time director Hilary Birmingham, is the story of a widowed father who is forced to confront secrets kept from his family for too many years. Set in a sleepy farm community somewhere in Nebraska, Tully is a subtle and deeply moving portrait of a family whose past shows up without warning, shattering the trust and unity that had been built over the years. Originally called The Truth About Tully, the film won praise at the 2000 Toronto Film Festival, but lost several distributors to bankruptcy and had to wait two years until it achieved a limited release last November. Now out on DVD, it gives us a chance to see what we have missed. Although an Indie in the tradition of You Can Count on Me, Tully is an original -- a sensitive, poetic film about young people dealing with problems in an authentic and deeply involving way.

In Tully, rancher Tully Coates, Sr. (Bob Burrus) mourns the death of his wife while struggling to raise two sons and keep up his farm. Coates keeps a lid on his feelings and no one suspects the powerful secrets he has hidden. Burrus is perfect as the weathered old farmer who has forgotten how to enjoy life and only smiles at Claire (Natalie Canerday), the clerk at the local convenience store. His two sons are very different but both are good hearted.. Tully Coates Jr. (Anson Mount) is a macho ladies man who seems unwilling to make commitments, content to skim along on the surface of life. His brother Earl (Glenn Fitzgerald) is withdrawn and shy with girls, a movie buff who spends his days going to the cinema or preparing his steer for the County Fair. Into this mix comes Ella Smalley (Julianne Nicholson), a freckle-faced, wholesome looking young woman that I fell in love with instantly. Just home from college to do an internship as a veterinarian in a local hospital, she hangs out with Earl but wants to be friends with Tully. Nicholson's performance is amazing, bringing a rare authenticity to her role. Tully meanwhile is pursuing April (Catherine Kellner), a stripper who refers to what she does as burlesque but senses the possibility of something more than friendship with Ella.

There is not much dialogue but the action does not require much. When feelings become troublesome, each escapes to their own place where they can be alone. Ella goes to a swimming hole, Earl goes to the movies, and the father parks his truck and downs a six-pack. When bits and pieces of a family secret begin to be revealed and the Tully's farm is threatened with foreclosure, events force Tully to begin to fully face the realities that the term "coming-of-age" implies. The film moves at a languid pace for most of the time but builds toward an emotional climax as the lazy summer is jarred by an unexpected event, changing lives forever. The people in Tully are not the small town yokels of movie cliches. They are smart and sensitive and not the least bit cool or cynical. Probably too wholesome for many who prefer their role models to be a bit more jaded, these people talk to each other with dignity and respect and I cared about them. In lesser hands, Tully could have become the stuff of soap opera, yet guided by Birmingham's sure direction, it goes straight to the heart.