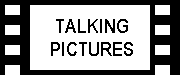 From the makers of Broadchurch, The Tunnel is a dual nation television production between French television and Sky TV, which was originally aired in this country on Sky Atlantic. It is released on Blu-ray and DVD by Acorn Media.



The ten part series tells the story of a heinous murder committed in the EuroTunnel where two bodies are left astride the dividing line of the French and British sides. The top half of the body is a French Member of Parliament and the legs belong to an English prostitute. The criminal states, that there is no equality in the law when it comes to murder and both people have been lost even though one is not worried about.


The first detective we see is Elise Wassermann (Clemence Posey) closely followed by Karl Roebuck (Stephen Dillane). They are a partnership due to the nationalities of the murder victims and they are distinct opposites with their juxtaposition apparent from the off; British versus French, male versus female, skeptic versus serious and old versus young. There first interaction marks out the difficulty of their partnership at first, Elise wants the body as the head is on French territory, Karl happy to not bother with the case says, 'Don't worry Joan, not wanting to start a war over this.' 'My name is not Joan.' The humour of the line is lost in translation, a familiar problem between British people and mainland Europeans.


In the tradition of recent European dramas especially those from Scandanavia (Borgen, The Bridge), this series is similar in terms of slow burn but not afraid to show its hand early in proceedings such as video footage of the bodies being found and then being broadcast online - is the killer making a statement about hidden truths or stating everything should be in the open, where secrets carry so much weight.


The series draws its intensity from the drawn out dramatic sub-plots involving ministers, policeman and sinister subjects. There is a clear design to hide details from the audience such as when a Frenchman falls in front of an oncoming train, the suspected persuers are out of focus (a technique seen in that other Gallic hit series The Returned) whilst the fear is clearly etched on his weary face.


The series is shot in this cold greyness with hues of blue deriding tension but also indicative of a continent under pressure with its moral objectivity being put into question by a mysterious invisible enemy. Not to be outdone, the two lead detectives also have personal demons in their collective closets dans la maison; Elise is a timid soul devoid of social skills and intimacy issues, whilst Roebuck is suffering from the scars of a vasectomy and the tension between him and his eldest son. Nothing is simple for a television character especially when a member of the police force.


The Tunnel is tremendously gripping and suspenseful and helped by some excellent acting from the leads especially Dillane as the experienced old hand who despite seeing many things does contain those moments of sheer surprise.


This stunning 10-part drama stars an impressive support cast including Keeley Hawes (Upstairs Downstairs) and Joseph Mawle (Game of Thrones) and comes to Blu-ray and DVD with some fantastic special features on 13 January 2014 from Acorn Media.
Jamie Garwood