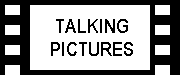 In Taipei, a middle-aged real estate agent, May Lin (Yang-kuei Mei), goes about her daily routine of putting up signs, inviting potential customers to an open house, then sitting and waiting for them in empty apartments as the hours drag by. Tsai Ming-liang's Vive L'Amour is an honest and beautiful film about three lonely people whose lives become inextricably bound in a chance encounter. Dialogue is minimal and no one speaks for the first twenty-five minutes, creating a pervasive tone of emotional numbness. Hsiao-kang (Kang-sheng Lee), a young gay man who sells wall space for burials, soon finds the key to an apartment being shown by May Lin and moves in, taking a bath, getting dressed, then almost matter of factly cutting his wrists with a pocket knife.

When May Lin meets Ah-jung (Chao-jung Chen) a slick street vendor of women's clothes during a lunch break, they coyly size each other up, then use the apartment for casual sex. Ah-jung, unaware of Hsiao-Kang's presence, takes the key from May Lin and also moves in. The characters live an existence surrounded by silence, unwilling or unable to reach out to each other, living in the empty spaces. They spend their time aimlessly, drinking beers, smoking cigarettes, and just watching the time pass without any apparent connection to the teeming city they live in. Ming-liang's camera views the characters from a distance, at times simply watching them for minutes at a time go through a period of silent suffering. One of the most heartbreaking scenes is when Hsiao-Kang hugs and kisses a watermelon as if it were the responsive companion he so desperately needs.

When May Lin comes to the apartment to rest, the two clandestine guests forge an alliance to avoid being seen. In an unforgettable sequence, Hsiao-Kang hides under the bed masturbating while May and Ah-jung make love directly on top. After May leaves, the young man crawls into bed with the sleeping Ah-jung and creeps his way inch by inch toward the sleeping man in a scene of heartbreaking loneliness and conflicted emotions. The film ends in a five-minute close up of one of the characters sitting alone in a newly-opened park that made me reflect on similar periods of loneliness in my own life. It also caused me to wonder if our modern cities have become little more than sanctuaries for the walking dead where everyone is a stranger, crossing paths in silence without a hint of recognition of a common humanity.