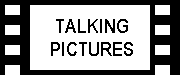 Plan B the maverick singer and songwriter is born and bred in East London. He is a proud Londoner, loves his city and the people in it. Yet Ben Drew (his real name) can be thought of now as a renaissance man; a man of many trades. He sings, acts (is about to star opposite Ray Winstone in the forthcoming Sweeney remake), produces his own music and now is a writer and director also.


Drew has written and directed ill Manors, a film set in and around his East End neighbourhood with a whole host of shady characters. The film is just over 90 minutes long, but it uses a convincing labyrinthe plot where all the characters intersect and collide together. At times the film can be very funny with its off the cuff remarks about authority and politics, or from the sharp angle of character themselves. But Drew is not afraid to paint his characters in dark tones, at times the film is quite horrific in what some characters do - the prime example being when our hero Aaron (Riz Ahmed - Four Lions) and Ed (Ed Skrein) use a prostitute who they believe to have nicked Ed's mobile and use her to pay off his debt by sleeping with kebab shop owners.


Throughout this scene when the grubbiness of these late night kebab shops seeps off the screen, Aaron refuses to want to be any part of it. Yet he has to remain by Ed's side like some lackey. Aaron is the moral core of the film, a man with ambition to be true and get a career away from drugs and gangs of his youth. We first meet Aaron as he meets Ed getting out from a night in prison, Ed sits there listening to people arguing (Drew's first funny scene is showing a verbal argument between a white man and a black man without showing them - instead focusing on their footwear as representative of who they are. White trainers for the caucasian, and huge colourful trainers for the black youth), and from the outset Drew is attempting to do something different with the story.


Often he will focus on a character who you think will be the main character, but suddenly they are dispatched with by means of narrative or intervention by the soon to be character. Yet Aaron remains for us to be the moral authority, by constantly doing the right thing. In contrast to the sheer lack of authority figures visible in the piece, you need one character (like Spike Lee's character Mook in his own Do The Right Thing) to stand up for what is right.


Drew also does the soundtrack for the film, giving himself the chance to narrate as his alter ego, Plan B, gives his political slant on the action happening. Plan B is very critical of the government and blaming them for the children of the nation being lost. The film was being made during last summer and then the riots of Tottenham burst into the national consciousness in August, Plan B released his protest song 'ill Manors' and this vein of anger and resentment has grown into this message film.


The idea of a singer doing a film can sometimes be awful, but Drew has been keen to use popular film influences as a signifier, and they are not bad ones - Taxi Driver, Pulp Fiction- are both films that showed you a harsher side of the perceived reality of city life. Whereas Scorsese used hyper-violence on occasion, and Tarantino had the benefit of plot devices. Aaron flexes his muscles in front of a mirror with a gun a la De Niro.


The best thing to say about the film is that people will probably have low expectations going in to it, meaning that people will be pleasantly surprised by the funny, creative and refreshing film that is on the screen. Helped by a fine performance by Riz Ahmed as Aaron, that should increase his profile definitely - hence why the poster has Aaron front and centre; the cinematography feels fresh, the music is good as expected. Expectations may be low, but it is good to see Ben Drew/Plan B stick to his guns and come out with such a gratifying and pleasing film.


ill Manors is released by Revolver Entertainment and is out now.


Jamie Garwood