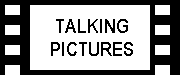 In the pioneering days of the film industry, if something risky was required for a particular scene, then the principle actor was usually required to carry it out. As the concept of stardom developed in Hollywood and European cinema, producers decided that possible injury or even death was not desirable for their leading men and – sometimes – women. So, they would pay anyone crazy enough to carry out the dangerous work. The first professional stuntmen on film were usually physical comedians and you can see them at work in films like the Keystone Kops. Soon comedic performances from the likes of Buster Keaton became imbued with a greater depth of realism and subtlety. Nevertheless, Keaton and other silent era stars undertook their own – sometime breath-taking – stunts for the amusement of cinema goers.

From around the start of the First World War, European and American audiences developed a taste for movies that depicted plenty of action. Each movie release seemed to call for riskier stunts to top anything that had come previously. The rise of the western, which coincided with this era of silent films, gave rise to number of people making their names as professional stuntmen. Drawn from the dangerous world of rodeo performing,Yakima Canutt and Tom Mix were amongst the most well-known.

Following the Second World War, stunt technology – in tandem with all sorts of production techniques – developed apace. By the mid-1960s most of the modern stunt technology that is used today was in regular operation on the lots of the big Hollywood studios. These technologies included things like air rams and bullet squibs. Air bags also developed allowing for greater and greater falls to be undertaken by specialists in that form of stunt work.

By the 1980s, Vic Armstrong had probably emerged as the most pre-eminent stunt performer of his generation. His work included doubling for Harrison Ford in the Indiana Jones movies as well as work on the James Bond and Superman franchises. Armstrong raised the bar of realism in stunt performances by both faking and depicting real danger. He went on to develop his career as a director specialising in running sub-units which coordinated stunt and action sequences. Often now movie makers subcontract entire sequences of their action movies to specialists in the field, in the way Armstrong and others pioneered during the period.

Nowadays, stunt performances and sequences are subject to plenty of post-production work to make them as realistic looking as possible. This includes much CGI work. The thrill for many, however, is now gone as the chances of seeing something really perilous on the big screen are now diminished. However, Indian movies still mix the latest in computer wizardry with high quality stunt work that echoes the likes of Buster Keaton. If you are not a regular Bollywood movie watcher and think it is all dance and romance, then think again. Try a Hindi movie like Dhoom 3 which sees its release in February up and down the county in conventional screen chains, like Cineworld. The film has some spectacular fast-paced car chases that might remind you of the best ones that date back to the 1970s. If you like to see imaginatively thought out stunts performed expertly, then it is the movie for you.