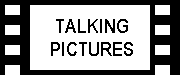 We all know about Hollywood, the famous movie land, a place where we want to see our dreams come true; but somewhere across the oceans, miles and miles away from Hollywood, there is another famous movie land. There, they make twice as many movies as Hollywood and have millions of movie goers everyday.
'Bollywood', Bollywood is the nickname for the Indian film industry. It is a play on the word Hollywood with a 'B', which comes from the 'B' of Bombay.
Bollywood started just over a century ago with silent movies, then advanced to 'talking pictures' roughly about the same time as Hollywood. With the influx of quite a number of Indians to Britain in the middle of the last century, Bollywood came along with them.
In India, Bollywood is a massive industry. Most, almost ALL, Indians are movie fanatics. They like to see their dreams come true on the big silver screen. They worship the stars, both male and female. They adore the music. The usual ingredients of a Bollywood movie are:
1. Colourful costumes: saris in beautiful colours and lots of costume changes. Imagine all the colours of the saris flowing around on the screen in a dance sequence.
2. Music and dance: an awful lot of singing and dancing, someone will burst into song ever so often.
3. Typical scenario: boy meets girl (or vice versa), they fall in love, struggle for acceptance, either of the family or of the social system.
4. Formula: a hero, a heroine, a vamp and a comedy sidekick.
5. Romance: no kissing allowed (no touching allowed in the earlier movies); only staring into each other's eyes and dancing, usually around the trees.
In Britain, as the Indian community becomes more and more established, Bollywood grows in popularity. However, initially, the appeal to western audiences was limited by the 'limited' storyline; then, a new breed of film-makers came on the scene.
They change the storyline to reflect real life. They make use of the cultural angle to create epic stories. They make use of the cultural difference to create romantic comedies. They make use of the colourful costumes to create lavish musical scenes. They even use the sports angle … Bollywood's popularity grows outside India, in Britain, in Europe, in Canada and in Hollywood. Nowadays, when we use the term 'Bollywood' in the English speaking world, apart from its general meaning mentioned above, we tend to apply it to movies with an Indian theme and/or with an Indian origin, such as those made by an Indian film-maker and/or with a whole or part Indian cast and crew.
Here are some of the most popular movies of this kind among western audiences. Some of these are recent, others not so recent. However, the list is by no means exhaustive.
Now let us take a look at some of these.
What can I say! What a movie! What an ingenious way of casting, a bit like Alan Parker with Fame. The director, Mira Nair, gathered a group of children from the streets of Bombay and worked with them in their natural habitat. The result was a 'natural' documentary of real life stories with powerful emotions. And what a star Shafiq Syed was as the hero and the central character! Absolutely brilliant! He was a street kid and it was his first time ever to be in front of the camera and he knew so much about it. Such is the magic of Bombay, especially for kids, because this is the place where MOVIES are made. Kids come from all over India to try to make it in Bombay. It is their fantasy land and they don't see themselves as 'the poor or deprived', so to speak. Nair managed to pull off such emotions from them. No wonder she scooped the Camera d'Or Award in Cannes, amongst others.
This is an epic story loosely based on Indian's religious beliefs, mythology and history, originally meant for a theatre production. When you hear the name Peter Brook, you will already have some idea about the standard of the work involved. Jean-Claude Carrière was also involved with the script and screenplay. It is almost 6 hours long, 3 x 110 minutes to be precise. There were 'gods' ('lords') born out of natural phenomena, e.g. breeze/wind; there were five brothers sharing one wife, there were gambling using 'relatives' as stakes and other mythological themes. It is an unforgettable period costume drama with enchanting images on war (not horrific), morals, contradictions, dreams and myths. Fascinating!
A complex cross-cultural conflict drama, touching on racism and politics; starring Denzel Washington and Sarita Choudhury.
Gurinder Chadha portrays the lives of different generations of Indian immigrant women in Britain. Set in the seaside resort of Blackpool, the women try to resolve the cultural differences, to deal with their sexuality and inter racial relationships, generation gap, etc. There are a lot of song and dance in the movie.
T
he name Kama Sutra needs no introduction, and to be sure, the Kama Sutra holds a certain fascination for most people. A movie with a name such as this, one can only expect exotic eroticism. In Kama Sutra: A tale of love, Mira Nair delivers exactly that. Indira Varma in the leading role is breathtakingly beautiful. To say she is stunning would be an understatement. Sarita Choudhury in the supporting role is absolutely gorgeous. There you have it. There is much to be said for the cinematography of Declan Quinn. The erotic scenes seem like paintings, the composition is superb. Nair has produced a work of art. The moments of beauty have a sensuous quality all of its own. This is eastern eroticism at its best. Few may say that the storyline is unconvincing, but it is hardly important when you have such exotic paintings unfold before your eyes. Breathtaking, no other word for it!
Damien O'Donnell's debut feature film was hugely successful - nominated at Cannes for the Camera d'Or and winning Best British Film at the BAFTA Awards in 2000, amongst others.
Set in 1970's Britain, O'Donnell captured wonderfully the dilemma of Pakistani fish and chip shop owner (played by Om Puri) in Salford. The dilemma of trying to impose traditional Pakistani values to his British wife, to some extent; but definitely, to his seven children who were born and bred in Britain with the western way of life. The result is an entertaining, sometimes hilarious, comedy (although there are serious moments of high tension) that is much more than a sitcom, even with stereotype characters.
Om Puri, in the centre role is extraordinary, as he usually is; and Linda Bassett's performance is outstanding too. Jimi Mistry is also one to watch.
Filmed in Delhi, Nair shows ancient tradition (arranged marriages) and the modern concept (an affair with a married man) in contemporary New Delhi in the romantic monsoon season. Tackling various themes, class boundaries, respect, morality, finding love, loss of innocence, etc.; but ultimately love conquers all. Music and dancing abound, with traditional love songs and Indian pop, jazz playing at the right moment. Watch out for the original score by Mychael Danna and the lavish wedding scenes. A taste of Punjabi culture, modern Punjabi culture. Monsoon Wedding was highly successful in the States. It was one of the highest, if not the highest, grossing Indian film ever released in the United States. Notably, it won the Golden Lion Award at the Venice International Film Festival in September 2001.
See review of Monsoon Wedding.
As the title implies, there is a lot of food involved here! Food for thought as well. Gurinder Chadha tells a story of four American families, living in close proximity of each other, celebrating Thanksgiving. Four families of vastly different backgrounds, traditions and lifestyles, Jewish American, Latin American, Asian American and African American, all living in Los Angeles.
Again, Chadha exploits generation gap, cultural differences, sex orientation, traditions and cooking traditions and inter-racial relationships, and puts them all in one melting pot. She does this beautifully. She has this talent of making us laugh and cry at the same time. In the end, she suggests that everyone should make peace with each other, not war, disregard of our differences in culture and creed.
The script is amusing, excellently supported by the accomplished ensemble cast. And after seeing four of the biggest turkeys ever, you surely do come out of the cinema crying for food, or vice versa.

It has been said that the first thing the British would do when they arrive at a 'colonial settlement' is to put down a cricket pitch. When making a British imperial epic movie, what better than to combine the natives' struggle for freedom with a game of cricket? This is the story of Lagaan. Lagaan is truly a remarkable movie. It was Oscar-nominated for Best Foreign Language Film. It did not win, but as far as Indians were concerned, many considered the film had won the award already. Of course, Lagaan has swept the board at Bollywood's annual awards ceremony in March 2002.
Lagaan is many things. Lagaan is an epic story about the struggle against imperialist power. It is an action movie, a sports action movie. It is a romantic story. It is a musical. Lagaan has a charismatic leading actor whom you can idolise and sets women's heads spinning. Lagaan is all this.
Lagaan is nearly four hours long. Just the cricket game alone lasts 80 minutes screen time, but it is captivating enough. Aamir Khan as the hero of the movie, is outstanding; bearing in mind that he writes and produces the movie as well. This makes him a complete hero of the movie. The creation of the cricket team is a novelty in itself and cricket features in the movie in a big way. Music comes from one of India's great film composers, A.R. Rahman, and it is impressive. Lagaan is a movie not to be missed.

Another amazing piece of work by Gurinder Chadha, with a cameo appearance by Mr. and Mrs. Beckham, no less. It is about an Indian girl bending the rules and breaking through tradition to become a professional footballer. The movie was an instant hit when it opened in Britain. The British are football fanatics and Beckham is like a national icon in Britain. Chadha thought it was a wonderful metaphor for the movie, she said "For girls, we can often stand at the end of the pitch and we can see our goal, but we can't go straight for it. We have to bend and twist the rules to get there." Hence, the name of the movie.
Apart from the football, there are the usual romance, a wedding, social change, inter-racial relationships, female bonding, adolescence and coming of age themes. The success of this movie does not revolve entirely around 'football' or Beckham (not so well-known in the States), it took the United States box office by storm. Parminder K. Nagra is outstanding in the leading role. The two 'mums', Shaheen Khan and Juliet Stevenson, were great too in their roles. It is a very amusing movie. The script is really funny and the soundtrack is groovy. You will laugh, and laugh, and laugh …
See review of Bend It Like Beckham.
The Guru (2003)
Inspired by John Travolta's dance routine in the Grease / Saturday Night Fever movies in his childhood, a young Indian dance teacher (with the best moves) in Delhi embarks for New York to pursuit 'the American dream'. The storyline is a bit thin, bordering on flimsy, but Jimi Mistry in the leading role does the best he can, under the circumstances, and he does it very well; with good support from Heather Graham and Marisa Tomei. The movie has its moments, though not flawless.
*** *** *** *** *** *** *** ***
One can easily see the appeal of the new wave of Bollywood movies. There are a lot of talented film-makers in Bollywood and in particular, Gurinder Chadha and Mira Nair are well tuned to the English speaking audiences. Mention must be made of Hanif Kureishi, the renowned writer with Pakistani origin. His contribution such as the screenplay for My Beautiful Laundrette (1985) and The Buddha of Suburbia (1992) cannot be overlooked. My Beautiful Laundrette was awarded Best Screenplay award from the New York Film Critics Circle and The Buddha of Suburbia won Whitbread Book of the Year Award in 1990 for the 'first novel' category.
There are whispers that Warner Brothers and Twentieth Century Fox are planning to set up offices in India. Does this mean Hollywood has come to Bollywood, or has Bollywood gone to Hollywood? No matter what the case may be, in the meantime, let us just sample the delights and taste the difference. Long live Bollywood!