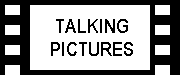 Hollywood stars, throughout motion-picture history, have postively role-modeled the charm of gay life.
When I was a little boy, I (like Judy Garland) was virtually 'born in a trunk' at the State Theater in Manchester, Connecticut (my escape, my retreat, my home-away-from-home). In those days, a kid could see a double feature for pocket change, there were continuous showings and, on the weekends, even included a matinee. Sometimes, celebrities even made personal appearances, and there were sneak previews. In one particular day, a kid could see two, three, or four movies! And, on special occasions, a kid could receive free candy or a free pencilbox (mom received free dishes, and brother or sister received a miniature hopechest)! There were even drive-in theaters, and play areas for the kids!
As June Allyson accurately testifies, the movies were like a Disney-world dream factory, filled with technicolor cartoons, the glorious musicals, and unlimited horizons to reach for. The world was like the taste of a kid's first ice-cream cone, built on a sweet oh-so-succulent bed of strawberriers, and drenched in marshmallow-waves of hot chocolate! Kids were even treated to hot, buttery popcorn!
The movies showed us handsome men like Rock Hudson, Tab Hunter, and Troy Donahue. But, the movies gave us no indication that these men were gay. In those days, being gay was something to be ashamed about, and was not even talked about (except rather derogatorily or naively by uneducated and uninformed adults and children). Kids would parrot the terms, but didn't really know what words like 'fag' or 'queer' meant! Gays just knew that they were 'different', and unfortunately internalized the fact that 'different' was something to be ashamed of. And, so, gay kids just kept quiet and were filled with enormous guilt about being 'different'. Gay kids felt like 'ugly ducklings', but didn't know why! Rock Hudson, Tab Hunter, and Troy Donahue were positive role models, but gay kids didn't know why!
At the same time, the gay kids struggled to emulate handsome men like Gary Cooper and John Wayne, but they couldn't identify! They couldn't relate to men, who were so 'different' than themselves! Yet, it was the Rock Hudsons, the Tab Hunters, and the Troy Donahues of the world that defined for gay kids what it was to be a man, and that it was quite okay to be gay! Gay kids began to accept themselves, and discovered their rite of passage in the world! Gay kids did not have to meet the 'macho' stereotype!
And, I discovered Constance on the silver screen. I was sexually attracted to males, but I loved females, too!
As a disabled gay person, may I say that I truly miss the kind of movies that were made in the 1930's, 1940's and 1950's. It was a different culture, a different time and a different world. Yet, it must be said that the 1980's brought a resurgance of June Allyson (still my #1 heroine), Robin Williams (who brings a gay light to laughter) and Tab Hunter (still my #1 hero).
True acting involves a flair for drama and accurately portraying real-life ironies. Although life is worth living, there are inconsistencies. Equal is not necessarily fair and fair is not necessarily just. But, June Allyson gives me constant encouragement, inspiration and passion. Because of her encouragement, and Dick Powell's kindness, I have become a poet and writer. I am not famous or rich, but I possess inspiration and passion. And I, too, give constant encouragement. It is a part of Good Karma (you give love, it comes back to you, and bounces onto other people).
Quoting author, Bobby Head, "...(I) just wish that Tab Hunter would (stay) in front of the camera more, instead of behind it." I best remember Tab Hunter from Battle Cry (1955). Although I greatly admired Rock Hudson and Tyrone Power, I have a great deal of respect for the amazing masculinity that Tab Hunter brings, both to his craft and his life (the kind of masculinity I saw in Battle Cry), defining masculinity with real meaning and purpose. Not the rather superficial kind of masculinity, portrayed by Gary Cooper and John Wayne, who were nothing more than artificial and stereotypical 'tough guys'. Masculinity includes some sensitivity, the kind I see in people like Robin Williams and Tab Hunter. I truly love Tab, but not like a fickled fan. If you can feel love bouncing onto you, you will believe what I say. Just like a so-called 'average, but genuine human being', such as Ella Van Geisman. Ella was a poor girl from the Bronx, a scared little girl, who became a Hollywood legend and a liberated woman. She has become quite a distinctive woman, now known as Mrs. David Ashrow of Ojai, California (still my #1 heroine).
Read my tribute here: June Allyson
A woman, who is educating the world about 'incontinence'...
http://www.augs.org/i4a/pages/index.cfm?pageid=230
And, there's Tab Hunter's "Dark Horse" (1992)...
Heartwarming "horse" picture, 2 March 2004
Author: Bobby Head from Fultondale, Alabama:
"A great family movie. Just enjoyed this picture so much. Ari Meyers is wonderful as the spoiled kid that finally comes around and Donovan Leitch is an eyeful for the young ladies. Based on a story by 50s legend Tab Hunter (who does a small part in the pic) this movie will have you tearing and cheering. If you love horses you will flip over his great movie. Just wish that Tab Hunter would have stayed in front of the camera more instead of behind it. Ed Begley, Jr., and Mimi Rogers are perfect for their roles as Dad and Vet. Photography is great too, wonderful scenes of the farm and horses. You'll forget all about elections, wars and such when you settle back and watch this truly great movie."
http://www.imdb.com/title/tt0104054/
The Official Tab Hunter website can be viewed at:
http://www.tabhunter.com/
Len Bourret (Copyright 2006)