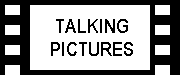 Ben Stiller is attempting to go all serious on us all, and do one funny film for one serious film - like a one for me, one for you policy - and here he links up with the indie director Noah Baumach (The Squid and the Whale) in this film about a man returning to his routes in Los Angeles after not fulfilling his dream whilst in New York.

Stiller plays Roger Greenberg, a part-time carpenter and former member of an up and coming band, who is a depressive thrust back in tho LA to house sit his brother's house whilst he is away. The brother's personal assistant Florence pops in now and again, and a gradual connection occurs between the two whilst Greenberg attempts to put himself back into a social climate encountering old bandmates who still resent him for putting the kaboosh on their record deal nearly 20 years previously.

Ben Stiller melts into the role brilliantly, playing a bit kooky with a bit of whimsy, his doe-eyes a benefit to this role. At times he does look lost in this big city and they sometimes admit that he really should not be here. Greenberg feels isolated and alienated from a younger crowd, much like when he goes to a party with Florence's friends and feels pushed to the side in the film's first party scene, culminating in the key sequence when he is surrounded by a group of 20 year olds and drops head first into the hedonism of it all - taking drugs and drunk dialling Florence.

Baumach has fun with the script, being both witty and insightful; developing characters who are fully rounded in a short space of time (both narratively and in screen terms) and having a plot centered on a character who is both neurotic but in search of life. Baumach who also directed the undervalued 'Margot at the Wedding' (another collection of characters not fulfilling roles admist a social event mixed with personal reflection), does do a bit of canny casting with Greta Gerwig - who plays Florence. Gerwig a graduate of the film genre, mumblecore, is perfect for this style of filmmaking. This is mumblecore with a proper budget and professional cast, the sensiblities of mumblecore are seen in the formality of the process.

The film follows a narrative with Greenberg willing to runaway again, but it is a genuine fear of being alone that drives him to remain with Florence - maybe this is just an acceptance that he is growing up and that maybe the homecoming means you have come back for good.

GREENBERG is on general sale from October 4th from Universal Pictures for £15.99 RRP.


See Howard Schumann's review of Greenberg.