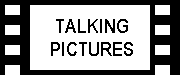 If one of the definitions of emotional maturity is the ability to act appropriately when expressing your emotions, Roger Greenberg has a long way to go. An angry, unpleasant individual who becomes more and more irritating the longer you are in his company, Roger is played to perfection by Ben Stiller in Noah Baumbach's dark comedy Greenberg. Set in the suburbs of Los Angeles, Greenberg is a perceptive look at flawed individuals looking to discover who they really are beneath the layers of false personas. Like the great French director, Robert Bresson, Baumbach confronts us with people and situations that cause us to pull away, yet he challenges us to go beyond revulsion and empathize for no reason other than that we share a common humanity.


Almost forty years old and single, Roger has come to Los Angeles from New York to babysit his brother's (Chris Messina) suburban house and take care of his dog Mahler. As the film opens, Phillip is leaving for vacation in Vietnam and giving final instructions to his brother, who, it is revealed, is fresh from a stint in that other kind of hospital after suffering a nervous breakdown. Roger is helped with the shopping and with taking care of Mahler by Florence (Greta Gerbig), a 25-year old assistant to Philip and an aspiring singer. An attractive and sensitive young woman, Florence tells Roger that she has just ended a relationship and admits that she is still very vulnerable but they are drawn to each other out of a mutual need for affection and support.


With Philip gone, the cantankerous Roger spends time during the day writing letters to big corporations with which he has a grievance such as Starbucks, American Airlines, and The New York Times. When people ask him what he does, he tells people that he does nothing as if it is a matter of pride, but there is a sense of sadness in his words, especially apparent when he is with a young crowd that seem to him to have some purpose in their lives. Easily upset, when friends invite him to a party at a restaurant to celebrate his birthday, he gets furious and walks out when the waiters come to his table with a birthday cake on their tray singing Happy Birthday. He tries to connect with an old girl friend Beth (Jennifer Jason Leigh) but she wants little to do with him.


His best friend is Ivan (Rhys Ifans), an acquaintance from his twenties when they played together in a band that was on the verge of a record contract with a major label until Roger reneged, presumably on a matter of artistic privilege causing the band to break up. When Florence begins to take an interest in him, they develop a sort of relationship with some uninvolving sex but it is touch and go - mostly go. The two are hardly a couple and they break up often, usually after Roger says something hurtful to her but they drift back together when Mahler is hospitalized with an unspecified auto-immune disease.


Written by the director and his wife, actress Jennifer Jason Leigh, Greenberg is an honest film in which people talk and act like real human beings, not cardboard caricatures. Ben Stiller is completely believable as the less than affable ex-carpenter and I felt a grudging affection for him as the film went on. Like Mouchette in Bresson's film, Roger is angry and alienated enough to feel the need to hurt others just as they hurt him and repeats the phrase "hurt people hurt people." Yet, unrewarding as he is to be around, Baumbach finds humanity in his fractured soul. By the time we are about fed up with him, he begins to show glimpses of the man he could be, the man he desperately wants to be, and through his long struggle for self-awareness, he becomes open to the possibility of "embracing the life he hadn't planned on."


GRADE: A-


Howard Schumann

See Jamie Garwood's review of Greenberg.